Love in the Time of Coronavirus
Episode 9: A city of the memory of touch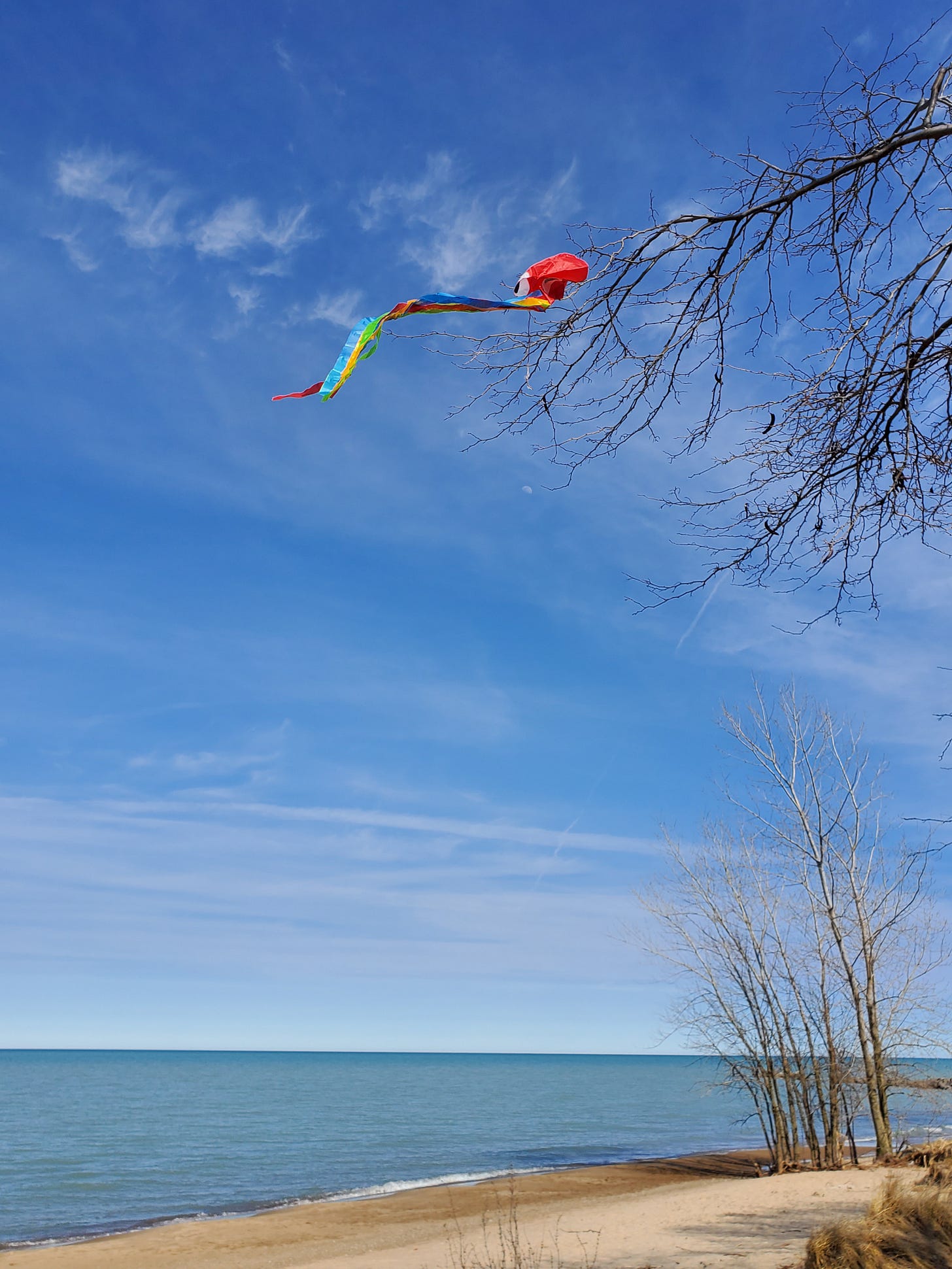 Hello.
The inhabitants of this home are exhausted. Circles of inefficiency inside cups stained from microwaved coffee. Schedules unraveling against the best of intentions. To-do lists scrapped as timelines and expectations switched as the picture of what's happening around us gets clearer, starker. Hints of another season awaken the slumber of various not-quite-asleep beings all around yet all of it blinks in the pale sunlight, unaware of the fatigue of humans adjusting to the next normal.
A phone call with a specialist. Text messages and emails signifying next steps. Automated debits. The tone of a voice saying yes, make the appointment. I can hear enough, yes, it'll do while nearly every medical establishment is on the precipice of being inundated with patients who have some form of the virus. The pressure following a myringotomy has dissipated. A minor interlude in an otherwise ordinary life, akin to the "mild" eclampsia marked on my patient history files that rankles me enough to never say another word about to the nurse practitioner confirming my details. What felt like an enormous, momentous canyon of time spent in pain is barely a graze against the giant slabs of pain being treated at any point.
"Yesterday," one person would say, but to another, it would sound like "last month." There was a small but noticeable lag between speaking and being understood. Time made no sense here, the traveler finally decided. She could not understand how, in a city this new, there could be such old gravestones. Or perhaps this was what it felt like when time finally did make sense, slowing down where it wasn't needed, speeding up wherever human concern was directed. The empty stadiums, bazaars, and swimming pools knew nothing of the passage of time, but the hospitals were full, and in them, time moved faster than humans could bear.
Yesterday, today, tomorrow bleed into each other, and despite the repetition there are times I do mark, cite to others, share a record of because I want to attest to being alive, because time is so relentless. Last Sunday, I listened to this story (excerpt above) read aloud, the words wrapping around my ears as I followed along on a screen share. An homage to Calvino's Invisible Cities, I was struck on a second reading by TC's description of time moving both fast and slow at once, baring and burying canyons of pain until the city can be seen circling everywhere.
A time of love and loneliness at once, we've lost "the connections that feed passion, contentment, belonging, and all the other variations of love." (Do click on that last link. The photos and stories that accompany them are so, so human and familiar amidst the uncanny.) I've made a pact to not touch, to allow time to slip away, to forget the fantastical feeling of flight, to engage in gratitude for imagined community that cannot be sustained. Walking along the lake today, I stopped and found what appeared to be a kite caught between branches. Streamers in primary colors trailed in the breeze curling off the water, daring me to believe in things I can't afford to think about. While I framed the shot, an older man passed by. I had seen him earlier during my walk, his gait slightly off-balance as one leg was shorter than the other. We made eye contact and nodded, and then he said: "That's some shot, right? Can't let that one go."

***
What would future me say to present me? How did I make the equation of care more apparent? Certainly not by going through the motions of drying and putting away dishes, sweeping the floor until crumbs resurface, using a blunt squeegee to pull away excess water around the tub. That's not the care I've thinking of. Instead, it's the care of relations and possibilities that I want to manifest in the future if (when) we finally can make our familiar spaces open. But future me might also tell present me that there isn't any way out but through after all so I might as well relish each opportunity to relate and care. Would it be generous of present me to warn myself now? I read this letter of a future and present, negotiating a past for the future to tell, and want to stop it all:
We were not prepared to drop everything in defense of a system that was, to us, like oxygen: used constantly, never noted. We were spoiled, I think I am trying to say. As were those on the other side: willing to tear it all down because they had been so thoroughly nourished by the vacuous plenty in which we all lived, a bountiful condition that allowed people to thrive and opine and swagger around like kings and queens while remaining ignorant of their own history.
George Saunders wrote "Love Letter" for the latest issue of The New Yorker, but I think that the circular, all-knowing, not-knowing prose could have been from a man who had lived through the Great Depression, or had he been someone I knew, then of intense famine and not-quite worldly nawabs dying out. What I mean to say is that the drama is familiar, even if the allusions are indeed to our current time. So many puzzle pieces aligned, so many news headlines duly acknowledged, and so many glimpses of what we should consider the gift, the life of plenty that we've taken for granted, frittered away and spent. What will be left if (when) we return to our old, familiar spaces?
***
"Without knowing the flavor of your own desolate lips." I could quote this in full, but I read it and knew right away what it could be if you could see it in full for yourself instead. "Float to sea on beds of fruit and seafoam, and softly feel the tide." What I would do to give in and drown sometimes, too. "We also cannot get the painting — the great clouds — out of our minds! It is truly wonderful." Keep looking up, I say, keep your eyes open and waiting because we don't know the lilt and taste, all that we can work from is a memory.
Something short to end tonight's meditation. Another offering from Tomas Tranströmer:
Fire Scribbles 

During the dismal months, I sparked to life only when I made love with you.
As the firefly lights and fades out, lights and fades -- in glimpses we trace its flight through the dark night among the olive trees.

During the dismal months, my soul sat shrunken and lifeless
but my body took the straight road to you.
The night sky lowed.
We secretly milked the cosmos and survived.


Take me to the next city. It could even be Reggiana.