Love in the Time of Coronavirus
Episode 12: Glimmers Out of Reach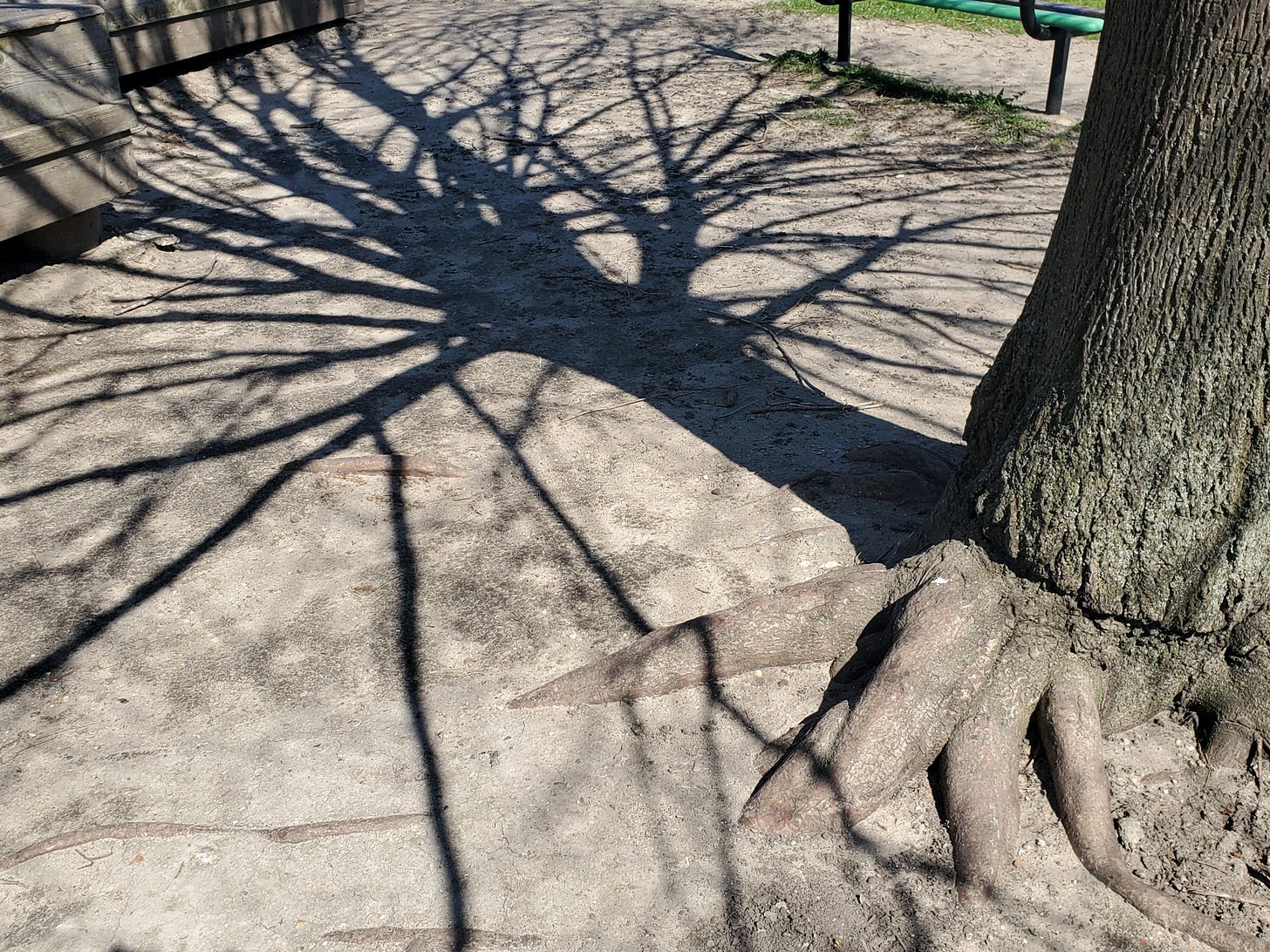 Hello.
Twelve years ago, I owned a flip-phone. It had the capacity to make and accept phone calls, receive and send text messages. It also had a file of simple games like Solitaire. I owned a single email address, the third address I ever took ownership over beyond any I had been assigned for school. My inbox hosted lengthy email exchanges with friends and acquaintances I had made via the blogosphere. It was also home to a long-running folder of cover letters and queries for the many jobs I had unsuccessfully applied for. A year and half earlier, I had acquired a Canon PowerShot, which I kept on my person at all times because I realized that I enjoyed documenting the world around me with this little gadget. Living abroad at the time meant that the circles I kept in real-time were a loose constellation of gap-year students, fellow ex-pats (for who else could defer dreams with nary a scar?), and other temporary workers cycling through various generous allowances of the European Union. Lengthy stretches of my day went uninterrupted, looking at nothing in particular - not even a television when the very dust of the city we lived in was so different and tantalizing than anything I had ever seen before. It was both a small and large world at once, infused with possibilities because I knew so little about what would be next.
I now have all sorts of information readily available to me through not only my email addresses (one for home, one for work, and one for school … once they figure out what my real name actually is), but also my library cards, membership cards for three different museums, online subscriptions to publications both broad and intimate, and via my active accounts on three different social media conglomerate platforms, not to mention any other media I might opt in to with a shared family account. I use a smartphone, which has more than double the capacity of the computer I once shared with M. to periodically check my email. I use a laptop for my work, personal and professional. I own several digital cameras but more often, I opt for whatever is readily available like my smartphone's built-in camera. Begrudgingly, I wear a device that measures my steps and tracks my heart rate, endless data that I've signed myself up to provide for what end I haven't determined yet. By choice and by necessity, I now see very few people beyond the inhabitants of my home. Once again, I know so very little as to what possibilities are truly viable. Sheer privilege, no doubt, as well as ignorance sheltering me from thinking too deeply and deliberately about what's to come.
Survival instincts. I started writing this newsletter on a semi-daily basis, and now it's become a once-a-week occurrence. I began thinking about what I was immediately experiencing and needed a way to process it. I'm writing into the expanse of screens, knowing that someone might read what I share but not necessarily have anything to say in return: a theater of the mind vaguely resembling the way I once submitted shares on a message board or posted to a blog under an assumed username, but with slightly less emo content. (Midlife does not damper the emotive sharing so much as quell its immediacy of expression.) Along with the addled theater is another impulse: to refrain, to restrain, to restrict myself in the ways I share. Knowing how I am, it's not surprising. The best description for me is that I'm a phase of unabashed takes followed by reflection and reckoning and eventually, silence. It's hard for me to maintain the momentum.
What's news now is this: I'm here, and you (theoretical yous, all of you) will be wherever you are for an unstated amount of time. There isn't a singular moment of clarity. Instead, there's multiple nodes of reality we're confronting in different ways, depending on how we're called to respond to the crises and what we crucially notice in the faultlines surfacing and cracking up all that we once knew to be functional. I've only started to dig into Dan Hill's Slowdown Papers, but I found entry #8, with its six essential questions modeled upon Bruno Latour's invitation, to be especially provocative and endearing:
1. Which emblematic activities do you think we should continue?
2. What possibilities emerge from these emblematic activities?
3. Which activities have stopped that you would not restart?
4. What possibilities emerge from stopping those activities?
5. How would you restart essential activities that have stopped?
6. How would you ensure these emblematic activities stick and develop?
I haven't formulated full responses to these prompts, but of the 'emblematic activities' I think of most, I am consumed with: gathering. Connecting, observing, and learning from people in real-time - which we know is far too risky to happen right now, perhaps for the foreseeable future. I am also consumed with and wondering how we can make what we once took for granted our minimum standard. Yes, health care for all, and also: universal basic income; access to mutual aid networks; reliable Internet access and sustainable technologies; and of course, the ability to tell one's story and to have the means to control how such stories are told, where such stories are kept, and how this information could be interpreted and used.
Will the kicker be that we finally unfurl from our separate pods and begin to collaborate more seamlessly across the sector when offering resources and services? When there's so many spaces and places pivoting to digital, what makes our respective responses to help sift through the noise of the virus with additional distraction any easier? What works in a single room with chairs and a table no longer applies in the always-already open spaces of the interwebs, when so many black boxes tuning in to a Zoom event could easily blossom as a mosaic of blacks and greys before a paid presenter's eyes as they attempt to entertain the at-home unseen audience. How much would it cost to admit that being really fucking bored is not the symptom nor the cure but simply life as we must know it right now? What theaters of the mind are we willing to scale for when unlike the radio days of gathering around a console to hear and capitulate in real-time to a human voice, we are now presented with umpteen options to escape?
***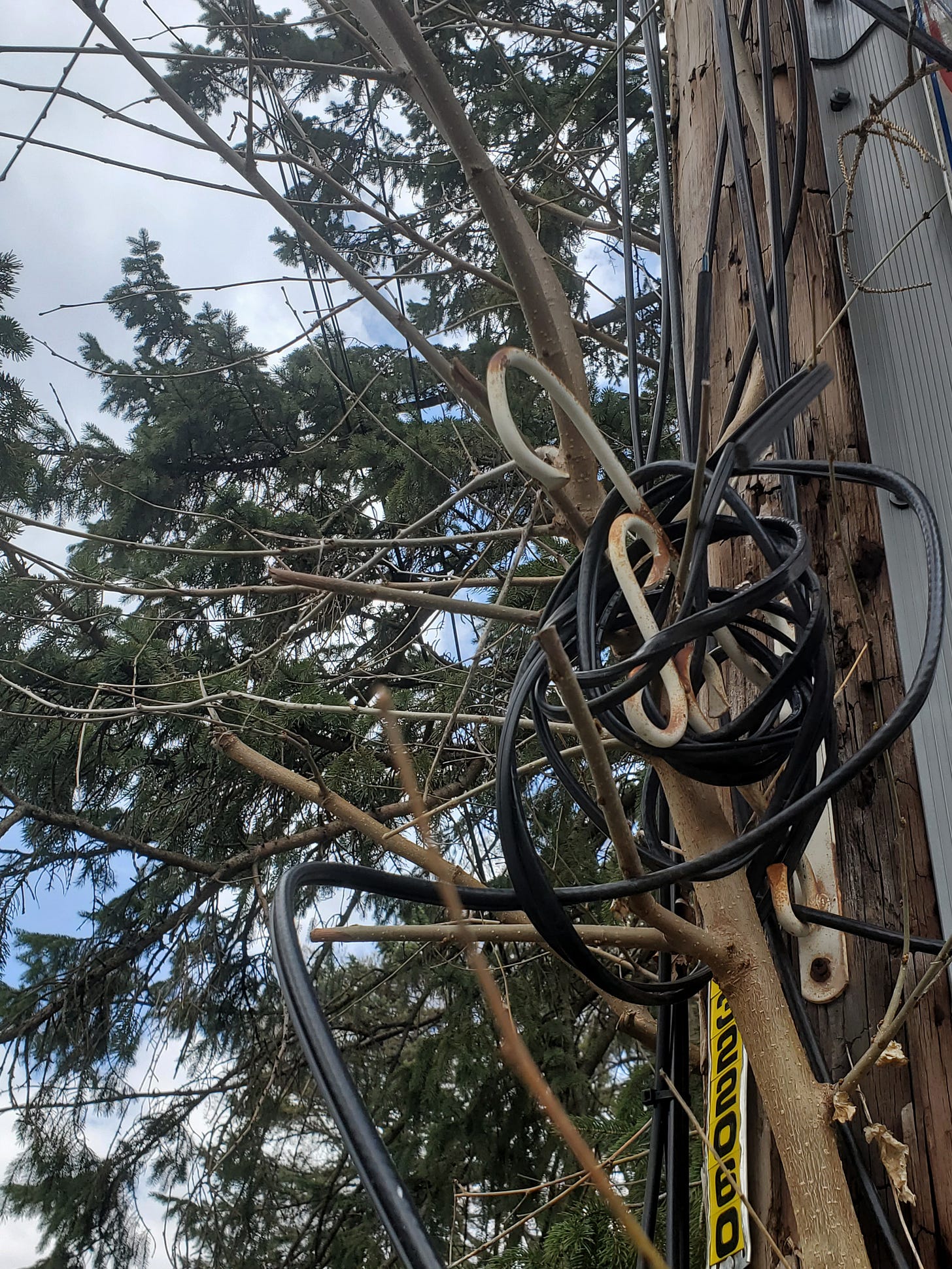 Imagined communities. Imagining the community we want when what we have has to suffice. Imagining the communion when there is none to be had. Like many a diaspora kid, I grew up addressing any adult who came to the house as directed, and that usually meant kaka, mesho, mashi, kaki, and if younger, with the proper honorific behind their names and in whatever tones used (goodness forbid if one ever used an actual, legal name). If there was anything to the minority myth, it was that I never quite made it to model status. Living outside urban centers, my minority-ness was meant to be shoveled away until convenient. Except for awkward, unruly girls like me, that tactic never made sense, and so I imagined myself away, often. The anomie of any suburbia still doesn't suit me but it's the cards I've chosen for myself. \
And so, whenever I read about or see images from communities that persist despite the odds, or the ways we situate placehood in spite of all that attempts to snatch it away, I'm in awe. Couple that with earnest struggle and narrative, with the ardent desire to apprehend narrative and form new visual languages, like in these Silvia Rosi images, and I'm rapt.
"Solidarity is but a food truck paradise, a food fair with string lights, precarious almost an anagram of precious." Celina's words, Annie Ling's photos: together they speak to a moment of entangling and enmeshing that is precious, needs to be preserved, even as murderous 'progress' - both of the virus now and of different strains of gentrification before - pummels through the communities lovingly persisting together. Stitched from interviews and conversations observed, the poems that Celina wrote remind me of glass that's still forming, with sand and other substances still circling primordial through the solid shard found:
小心 (xiăoxīn), small heart. Careful. Because to shrink one's heart is an imperative. To close one's eyes is to ignite one's photographic memory, to remember the praying mantis standing next to the cigarette butt against the blue wall, its scale like that of Godzilla superimposed upon the Chrysler Building. My eyes opened differently then, I had a different way of believing then.
Today, the Chinatowns of New York City have dispersed to other boroughs and beyond, but it's Manhattan's Chinatown that still holds a strong spot in our cultural memory. The "rooftops, fire escapes, stairwells, hallways" are exactly what make me pause with awe - none of these were my reality as an immigrant. It's easy for me to romanticize and marvel at that closeness while wondering what will happen now, while the ravages of COVID-19 continue to become more apparent, ripping apart what made such hauntings in those in-between spaces possible in the first place. At the Queens Museum, there's a desire to reopen and reconnect, but what gathering in public could even look like has yet to be determined. String lights, yes, but what else can be used to discern the lines of faces that have been absent in real-time for so long?
***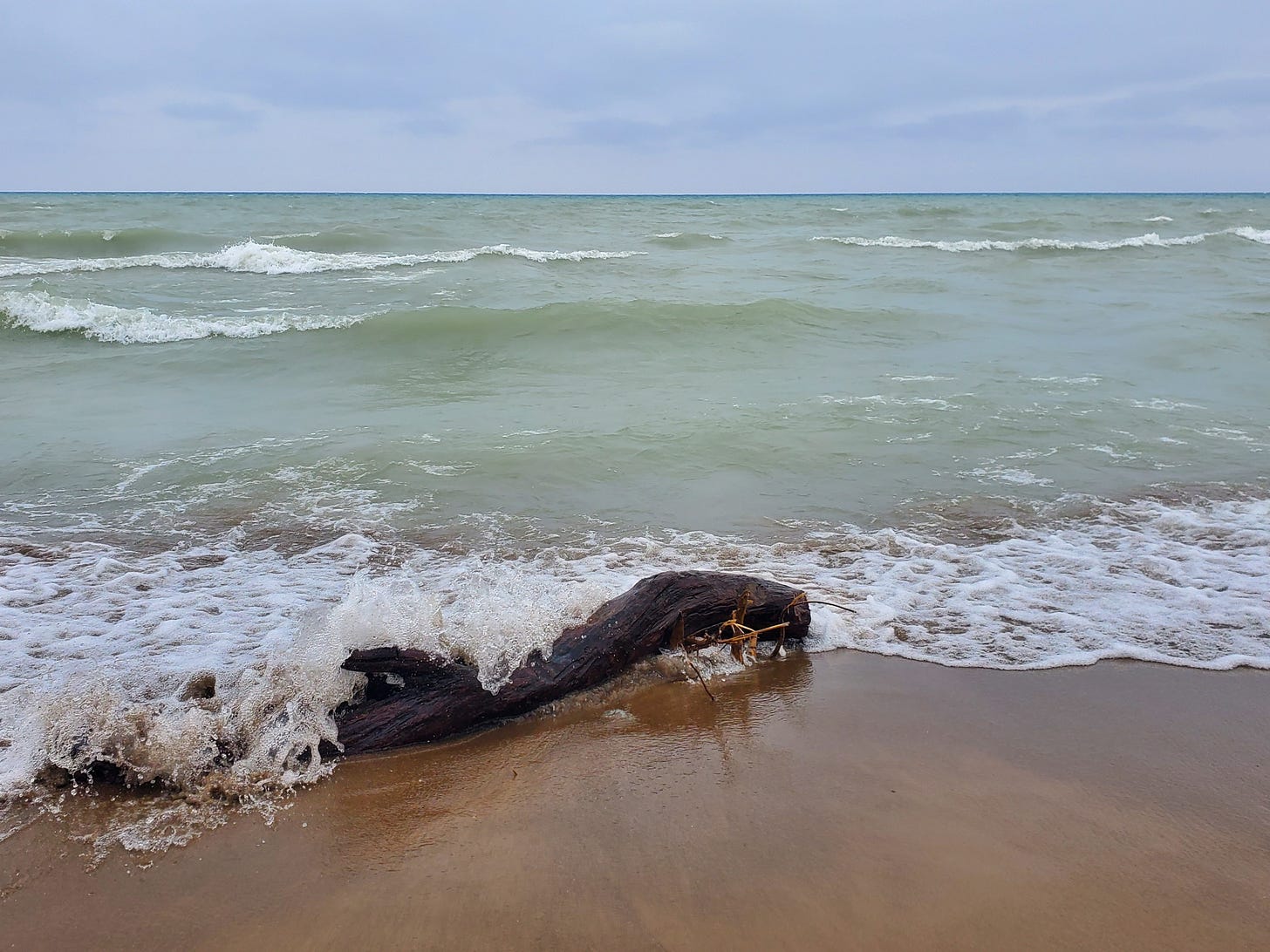 Another in-between, liminal space: hotel lobbies. I started this episode referencing a transition between Europe and the States a dozen years ago. Before we finally left, we made one last attempt to reconsider our lives abroad. After all, January was mild, so why not Lugano? We boarded a small plane from CDG, and nearly an hour later, I found myself in the most postcard-like of cities that I had ever seen. For the following week, we worked and wandered, respectively, in what seemed like another luxury resort town. Glossy apartments with modern furnishings and electric stoves. Immaculate views of the lake and mountains, cobbled stone central streets, boutiques with fine cashmere and silk scarves. Women with immaculately coiffed hair and logo-ridden bags, men in narrow-cut suits and pocket-squares, children in matching sets of clothes or pressed uniforms.
Oddly enough, this same luxury resort town had spotty Internet access. For the first day or two, out of sheer confusion - I only knew a smattering of Italian, my French was still heavily accented, and my English always outed me as an American after the requisite pause and double-take at my brown face and dark hair ("How does a girl who looks like that talk like an American sitcom…") - I found myself sitting at a computer terminal in the lobby of the hotel we were staying in, typing feverishly to anyone who might understand me and this strange predicament of maybe petitioning the impassive wall of men (because of course that's who would make the decision) that the canton of Ticino should accept us as residents but never, ever Swiss citizens (because that would be impossible). I'd glance at the clock at the lower left corner of the desktop, realize how much time had passed, and force myself to take a jaunt to the lake or the mountains (oh, what a difficult choice, I know). The hotel had decided to keep a swanky, nondescript vibe in their lobby, and therefore played a Gotan Project album in a loop. To this day, whenever I hear that album I still think of that lobby where I hammered out my insecurities about being here and nowhere.
What might have been had we made the decision to stay? Would I finally lose my upper-Midwest nasally accent? Would we have been able to petition the canton to give me a work permit? Or would I have done what the HR liaison said we should do, and have children - anchors - within a year? What's changed there in that one little town after all these years of massive global migration? I'm hopeful that this hotel no longer charges 20 Swiss francs per 30 minutes of internet usage. I'm hopeful that the glorious swan habitat is still intact, for that was the largest public works' project that had been in progress during our visit. But chances are, the boundaries are still shut tight, no more friendly to immigrants and their imagined communities than any other place.
***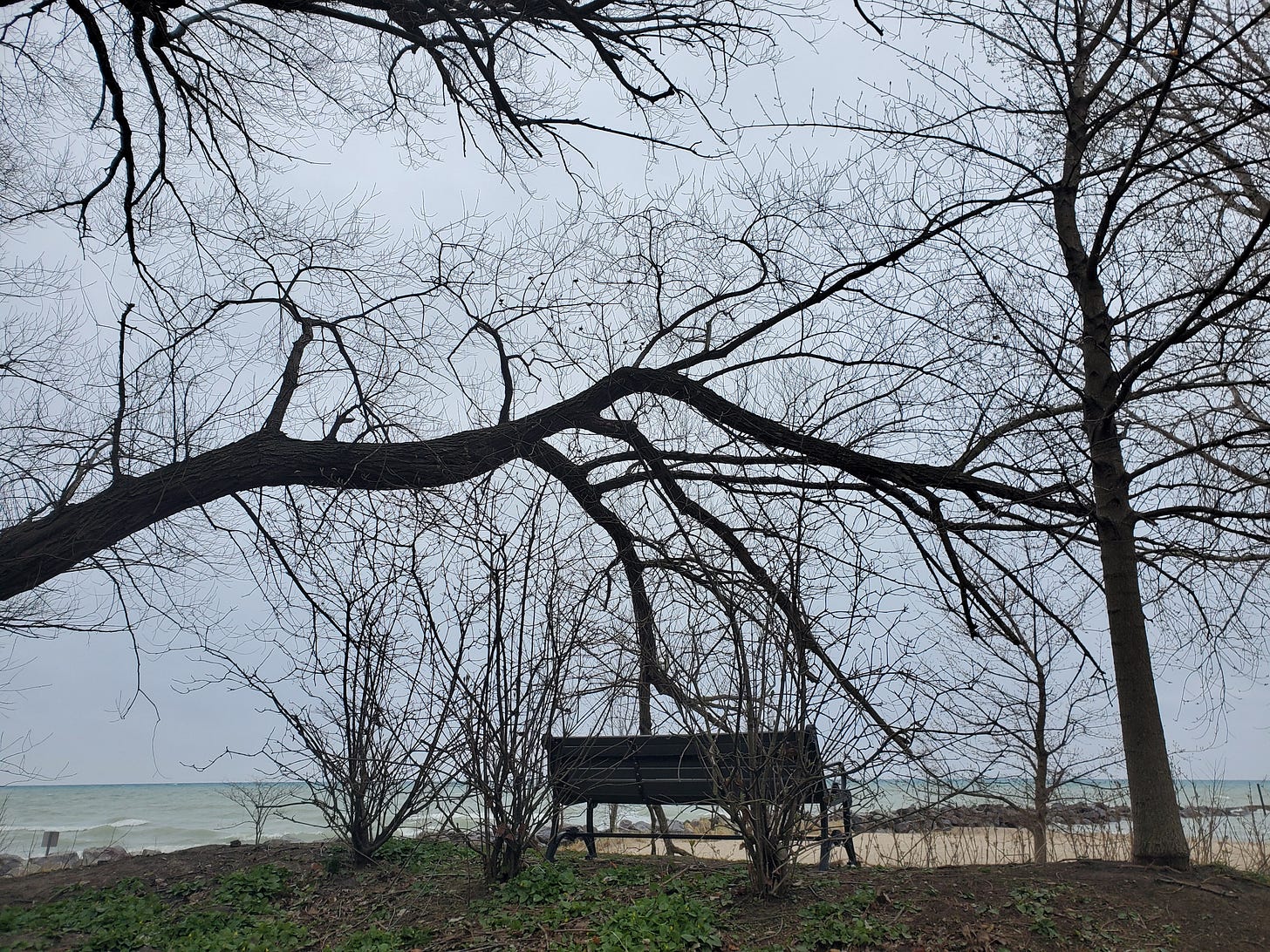 Validation. I find you in me, and you find me in you. Or rather, I listen, hear and process what you have to share, and if moved, respond, and whatever I might say may move you to share once more. Multiply these exchanges across a table with more than one you, you, and you, and sometimes, the ultimate gift is silence and quietude. New modalities of engaging are not so much new as they are frightening in their lack of making that engagement fulfilling. Technology allows us to recognize faces only so far. The resolution of my laptop's webcam is not anywhere near the resolution of my myopic eyes that can see so many different colors contained with a shade of red. I can shield my eyes when the glare is too strong, or if the wind forces sand against my eyes. And when the wind or sun is done, I'm still here. Or there. No need for a you or a you, since I can only describe what I see, verify what I know, and authenticate the past that immediately came before.
And yet, never have I ever wanted to feel the mendacity of life so fully. An exhibition (that now won't be seen, at least for months) "Private Lives Public Spaces" at MoMA is indeed that - a collection of home movies assembled and displayed on the lower floors of the recently renovated museum. Leslie Jamison reviews the show:
These are the moments that affect me most in these movies, these flashes of secret interior life suddenly surfacing: a boy's hopeless giggling; a woman's undisguised pleasure at her bag of potato chips on the train; the awkward silence of a boy at the end of the bar mitzvah banquet table, his forced smile; a woman doing a stately waltz, in a baroque ballroom, turning suddenly to flash a sly, flirtatious look at the camera. This secret life dwells in each of us, mysterious, wild, intimate, and these moments of rupture expose what so much art is chasing after: glimpses of the subterranean desires and pleasures and sorrows that are constantly lurking behind our composed surfaces, veiled by the costumes of our facial expressions and our social media accounts, our etiquette and our armor. The crippling fear of exposure lives uneasily alongside its opposite—a primal longing to be seen.
What immediacy is afforded in these glimpses, what possibilities we don't see yet still feed our imagination, is exactly what keeps Jamison - and by extension, me as a reader - grounded in these galleries that lie below the main works of art. The ordinary exalted as art takes place via an act of displacement, but it's displacement of the familiar - a slightly askew frame, an off-replica that reminds us of another original in the making.
April is nearly over. There's another month, and then another, and perhaps much more of being unable to sit and stare in real-time with one another. How to make myself come back to life when I can't displace or distance myself is one thing. How to find validation and a yes, yes, I see - so much harder. I count the people and things that have kept me grounded. I remember what I've returned to. I reckon with all the things I must do next, steps in the recipe that I never bothered following before. It's only fitting to end all my typical rambling with the clarity of a Tranströmer poem:
April and Silence

Spring lies forsaken.
The velvet-dark ditch
crawls by my side
without reflections.

The only thing that shines
are yellow flowers.

I am cradled in my shadow
like a fiddle
in its black case.

The only thing I want to say 
glimmers out of reach
like the silver
at the pawnbroker's.
What was that you said? I can't hear as well - could you repeat it for me? The silence is just barely audible.
***
This is Episode 12 of "Love in the Time of Coronavirus," a semi-regular check-in with vignettes, questions, and other ephemera related to spaces and beauty-seeking during a global pandemic. There are quite a few links in this piece that I encourage you to click on, but if you don't want to have a trail of tracking codes activated each time you click, then here's the full list of links for you to cut and paste into your browser.
http://www.bruno-latour.fr/node/852.html

https://www.chrisunitt.co.uk/2020/04/questions-about-the-cultural-sectors-pivot-to-digital/amp/?__twitter_impression=true

https://slate.com/technology/2020/04/zoom-happy-hours-online-museum-tours-enough-already.html

https://www.bjp-online.com/2020/01/silvia-rosi/

https://believermag.com/logger/chinatown-under-threat/

https://www.theartnewspaper.com/comment/notes-from-the-lockdown-making-a-situated-museum-in-queen

https://gotanproject.bandcamp.com/album/la-revancha-del-tango

https://www.nybooks.com/articles/2020/05/14/private-lives-other-voices-other-rooms/

https://kenyonreview.org/kr-online-issue/weekend-reads/tomas-transtromer-763879/