Love in the Time of Coronavirus
Episode 7: The syllables inside them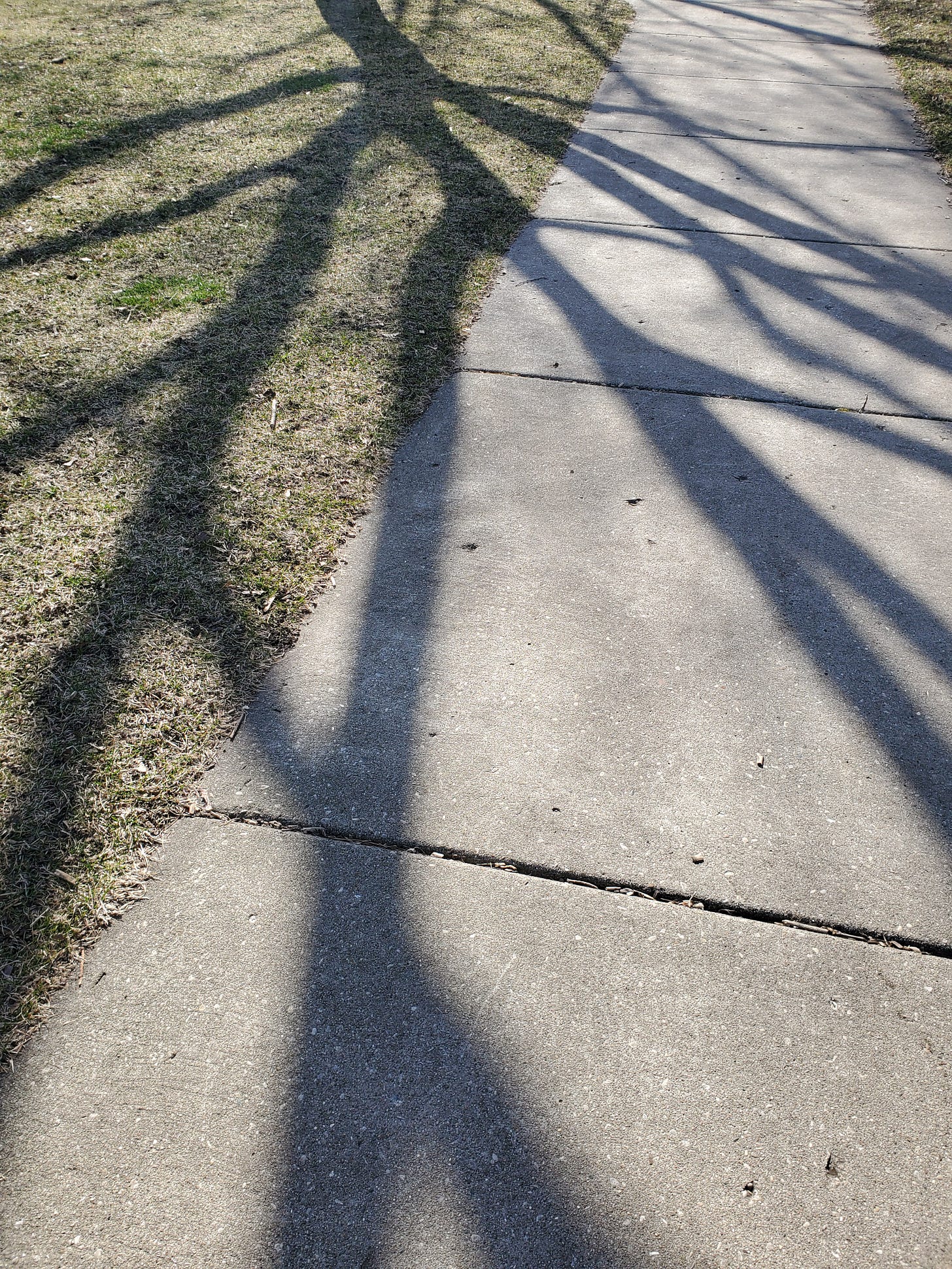 Hello.
I'm listening to something aptly called "Join Me" right now and obviously, there's nothing but the last sips of a negroni to join me. This is the part of self-imposed quarantine where I haven't been productive in ways I wish to be. It's the part where I've been fretting, washing dishes, vacuuming carpets, scrubbing behind the faucets, folding fresh laundry, re-arranging books, whisking eggs for a frittata, chopping onions, watching ghee spurtle for a tadka, and waking up from strange dreams about missing a month but no reasons why, the reduction in force, demotions, hair that's falling out, and hours spent fruitlessly writing terrible cover letters once again. I would much rather be sipping my cocktail at a party while listening to this, but it's too soon to dream about warm weather and a different wardrobe.
I recently "bought" a digital download of a zine that caught my eye (note, I fully intend to purchase the actual physical copy soon). Highly recommend that you - whoever you are, wherever you may be - get yours, soon. Theo Imani was one of the 40-odd folks who joined me at the reading party WMC created for us all last Sunday, and it's his little black book that I've been poring over tonight: information at rest, the constant process of becoming (because we never became), a desire to return (but to what?), lines so familiar to anyone living in diaspora (free digital downloads are now available through Homie House Press). The idea of belonging has persisted in m mind for some time, and anytime I stumble across a piece of art that makes this apparent, I'll pause, watch, read, wait along with it. "We got dreams." What shadows rise to the surface now? If anything, I find myself wondering if, when, how: because the virus is bound to have afflicted someone I know, if not myself.
***
The thing I can compare it to is an LED sign. When you see an LED sign with scrolling text from a distance, you just see these words moving. But if you get up close to it, you see each light is just flashing off and on at a certain rate. Nothing's moving, it's just a bunch of lights flashing. When you step away, you have this illusion of movement.

There's something similar happening here and that's something that I also try and achieve in techno—finding those interactions where you step back and you're hearing something that's not really there. You brain is making connections to things that are emerging from the culmination of other elements.

For me, that's a very interesting philosophical question about existence. If you hear something as the result of the combination of things, is that something that really exists or is that an illusion? Maybe everything we experience in the world is somehow a culmination of elements that emerge from other things. That's a really profound area to explore for me.
This was a long meditation of an interview with Seth Horvitz of things I didn't fully grasp but I wanted to highlight the noise that's been in my head these past few months. I mentioned in Episode 6 that I'd been dealing with partial loss of hearing in one of my ears. What I didn't mention were the partial impressions I'd developed to overcome that loss: the heightened sense of touch because I couldn't hear or fully sense my body in relation to what else was around me if it came, specifically, from my left side. Of all the things I've listened to in these past months, track 1 from "Hymn to Moisture" exemplifies exactly all of those feelings, a full-on culmination of elements to establish that sense of disorientation and floating. All sorts of stimulus fed through a canal, to be finely processed in one's brain, creating a mosaic of impressions to choose and describe a singular second of experience.
I anticipate that what emerges following this hibernation will be yes, a hush, as well as upheaval and disillusion. What's new is that nothing is truly new: recursive conversations and residual conventions will make the return familiar and especially anxiety-inducing. For what's to come next when nothing is new? There, I did it for you: talking in circles. What to do but think about ways to care for what's in front of you, to instigate places of healing.
***
I promised something beautiful, and I found the murderousness in this Ocean Vuong poem gorgeous:
A Little Closer to the Edge

Young enough to believe nothing
will change them, they step, hand-in-hand,

into the bomb crater. The night full
of  black teeth. His faux Rolex, weeks

from shattering against her cheek, now dims
like a miniature moon behind her hair.

In this version the snake is headless — stilled
like a cord unraveled from the lovers' ankles.

He lifts her white cotton skirt, revealing
another hour. His hand. His hands. The syllables

inside them. O father, O foreshadow, press
into her — as the field shreds itself

with cricket cries. Show me how ruin makes a home
out of  hip bones. O mother,

O minutehand, teach me
how to hold a man the way thirst

holds water. Let every river envy
our mouths. Let every kiss hit the body

like a season. Where apples thunder
the earth with red hooves. & I am your son.
Scarcity is a necessity for survival at this point. Familiar spaces of crowded plazas, beaches, restaurants, and train stations are now eerily silent and bereft of the humanity that make them vital. I used to figure out ways to gather people together to learn and be with each other for a living - and to some extent, I still do that, if not physically. What better way to end this but a meditation on touch, kicking off those shoes and feeling the ground beneath with one's feet, reaching for all the syllables that one can't hear any longer and instead, has to settle for imagining inside them.