Love in the Time of Coronavirus
Episode 11: like a tinsmith's scoop sunk past its gleam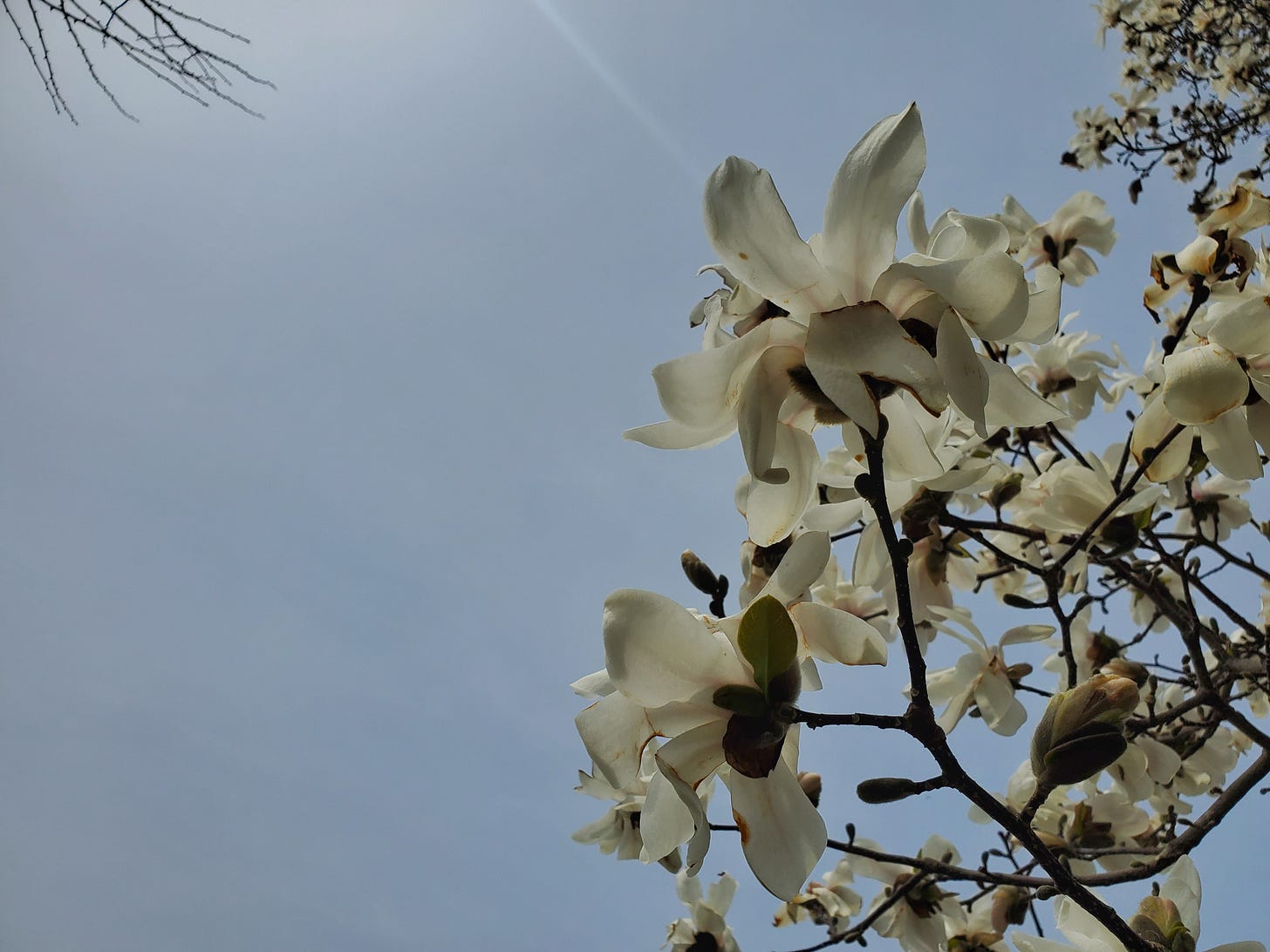 Hello. It's been a little longer than I intended. Let me explain.
The past week fell like a thud. There was nothing to do but wait it out. I couldn't write, and while I read, there was this annoying hum in my ear that made me stop and reread everything I thought I read just moments ago. Sure, I found distractions from and through the time/non-time of now, each day stretching much like the day before yet not as newer, different developments encompass the earth. Much of these distractions were unsatisfying until late Saturday evening. I finally let myself embrace a different version of me - the one that would listen to things like this endlessly on repeat: the 'golden age' of hip hop music, with master producers procuring all sorts of beats and snatches of songs into an irresistable composite even before the lyrics drop.
Moments of lightness are few and far between right now, even though I'm beginning to see it around me more often. I take it wherever and however I can since the collective weight of grief, arrayed in so many different shades of dull brown and gray, is all around us. Even if I can't touch the grief, even if there's no immediate threat of the virus striking my circle - it's still there. On screens in conversations with friends in Bengaluru, Phoenix, Berlin, there's the nagging sense of something that's nearby and available but at what potency and what cost, a knotted anxiety that diffuses our words amidst all this time unplaited and unadorned.
Likewise, any experiences I might design for work must consider what is at stake right now: we are in your homes. Your bedrooms. Delving into those intimate spaces that you've made up only for you, possibly your loved ones, with intention or with intentional chaos. Scribbling up the private, domestic, intimate, the locus of a shelter (a privilege that so many don't have), Rachel Ginsburg writes:
You have access to everything your participants have access to. That your audience is joining you from their home turf means they're surrounded by resources for you to design with. Think about how you'd like them to experience your time together. Think about the kinds of feelings you'd like to create for them. 
Being intentional about how we make our institutions available in a time like this is precisely what I remind myself to keep on my palms, to stop and consider and rethink and linger and listen and reflect and be ready. Wheels, spools, cycles, unless the strip breaks open. And then what? How do we imagine that moment of being ready? Or maybe there isn't a singular moment, and instead, multiple nodes of being present and open and available for this time of collective grief and yes, joy. For Museum 2.0, Adrienne Lalli Hills writes that she turns to her ancestors and members of the Native community for continued inspiration. She asks: "When do we contribute instead of leading? When is it more appropriate for institutional voices to simply stay in the comments?"
There isn't a roadmap to trace or a compass to consult when it comes to what the second, third, and so-on lines of resistance must do in a time like this. We can't measure or analyze even as we continue to recreate the mood machines for the public that makes us who we are. We could dream up all sorts of ways to get people to connect when in reality the connections we conjure are pale in relation to the joy of being alive and next to one another.

***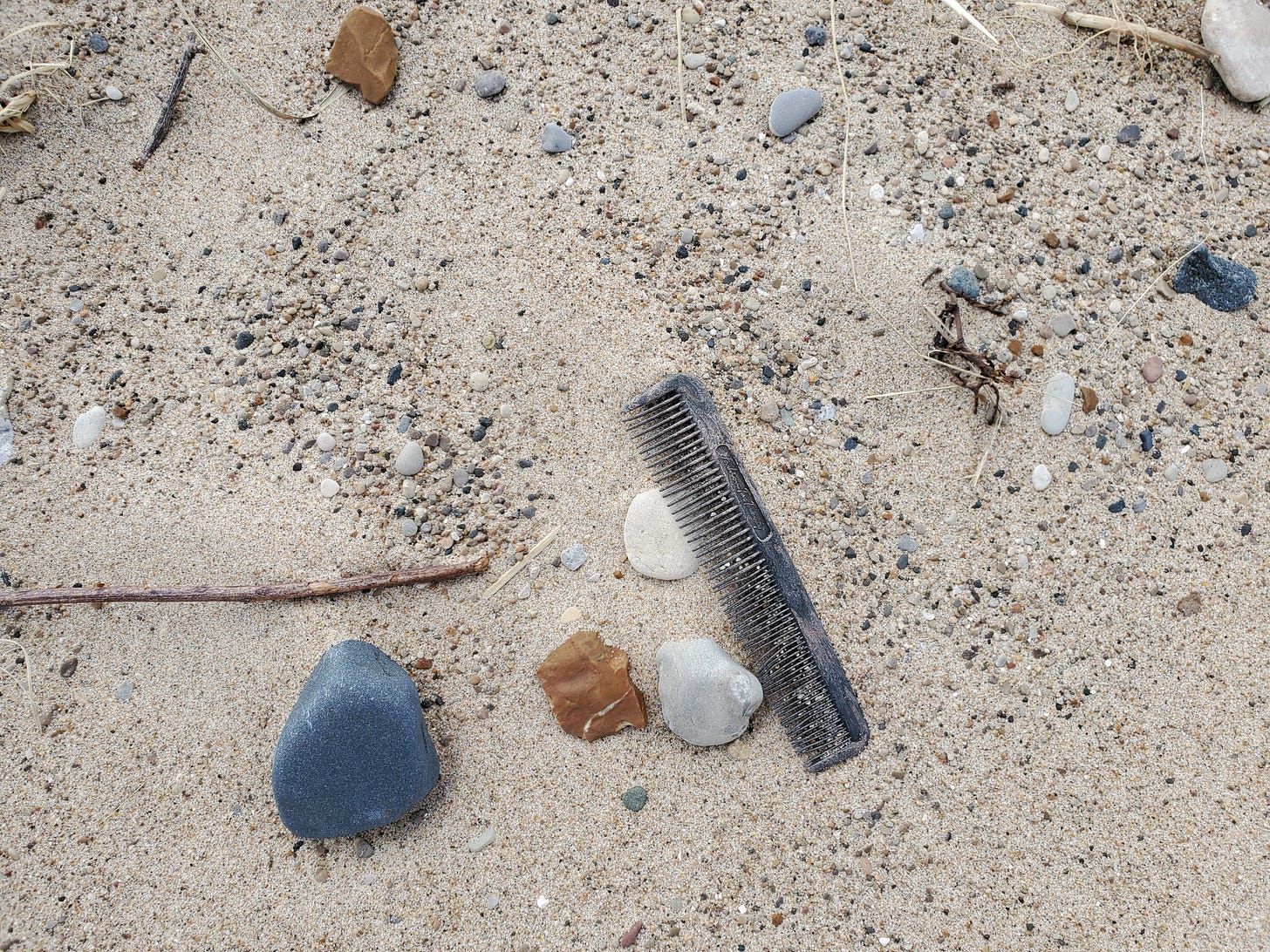 I haven't sewn a stitch let alone darned a sock. Haven't baked bread or made pasta by hand. I have yet to resurrect a long-dormant hobby of mine (drawing) in spite of these weeks. A serious deep cleanse of the house is hovering over my head. Many a meme chides, asking us not to think of this period as a time for enhanced productivity, exhorting us to rest and recalibrate. Sandip Roy writes about the COVID-19 extracurricular Olympics, watching with wryness and yes, a bit of envy: "One friend is proudly showcasing his improv Kolkata pesto, made despite a 'severe paucity of White ingredients'. He used water spinach instead of basil, walnuts instead of pine nuts and local Bandel cheese in lieu of Parmesan. I can only marvel at his ingenuity and suffer from pesto jugaad envy." Celebrate improvisation with the caveat that the very jugaad making it possible to do what we do might very well prove that we aren't necessary. It's even harder to imagine what happens next in this binge-worthy tv series where slowness is its own drama, where the jugaad might be the end of life as we ever could know it.
Last week, I took a quick walk on the beach with M. A spare pocket comb washed up along with spare pebbles and the artificial sand the municipality plants regularly on the shore. During the summer, each step prickles intensely against my footstep, and in winter, the ground is a mixture of solid sand struck with ice. In this early spring, the sand is softer, seeping into my sneakers and sparing me from the cold or heat. This is the accomplishment, I think to myself: finding myself outside and away for once, every so often dodging passers-by who also try to remain distant from me. How absurd that the ultimate act of goodwill is to run away and barely nod in recognition at another face potentially masked. How utterly (im)perfect that the sign of a good walk is not the thoughts unraveled but the steps mastered, as though the point were to remain on the wheel rather than finally write the great unwritten whatever.
What's kept me sane, aside form periodic walks like I described, or cycling through my familiar patterns of cooking and caring for my loved ones, are moments like this past Sunday. At WMC's low-key reading party, I found myself waking and seeing in ways I hadn't done in the days before. It was this translation (by whom I have yet to find out) of Claudia Masin's "La luna" that Rob brought with him that I've been turning over and over in my head. I quote only part of it, and unfortunately, there are no versions of "La luna" online that I can easily link to (unless one of my few readers proves me wrong):
After a certain time, the streets empty
and I go outside to forget you. It's easier when the streets
are empty. I lose myself like a rock of earth
thrown onto a lunar landscape. Then the moon becomes
a beach bathed in the light of the Mediterranean,
where I played as a boy. I can't go back to regain
what I've lost, no one can. If return is
not allowed and I don't wish to go on,
perhaps I should be afraid, but you taught me
not to be afraid, to stay awake until it's late
in the deserted house listening to you sing, with the promise
that sleep would come. I am still the boy
who crossed the night in his spaceship, one little
astronaut. We have lost contact with the base,
we're stuck up here alone, the constellations
and I. Give me the calm, give me the silence that caresses,
not this silence like a needle that slowly crosses
the border of the veins and pacifies
the sound of blood but is not sufficient
to pacify the wish to touch you. How will I build
my house far from yours, where will my hands get
the zeal to put each brick one on top
of the other to raise a wall to separate us? I wouldn't know.
It wasn't written for this time, but these lines were absolutely meant for this particular moment. In an interview, Masin says that for her, writing is "an absolutely corporeal experience for me . . . like an urge, a physical demand: I write because my body impels me to." I write because I try to make sense of what's happening - it's hardly a demand so much as a slight itch, nothing passionate or brutal. A friend wrote to me earlier today about whether this is the time for music when so much around us is dissembling. Where can we pause? What new consolation could songs of any kind bring? I said that I use music to strike the silence, to cut through the noise of nothing, to pacify me when no mood or company is there to help me push through the static nonsense of an always on alert mind. Similarly, there's a lilt to these lines about the moon, the thought of being near and never near. I walk to forget, I walk to recall. I write to understand, I write to obscure. The waves at the lake were heavy and fast last week when I took this picture, but you could never tell based on the picture alone. Stay awake with me for a little longer.
***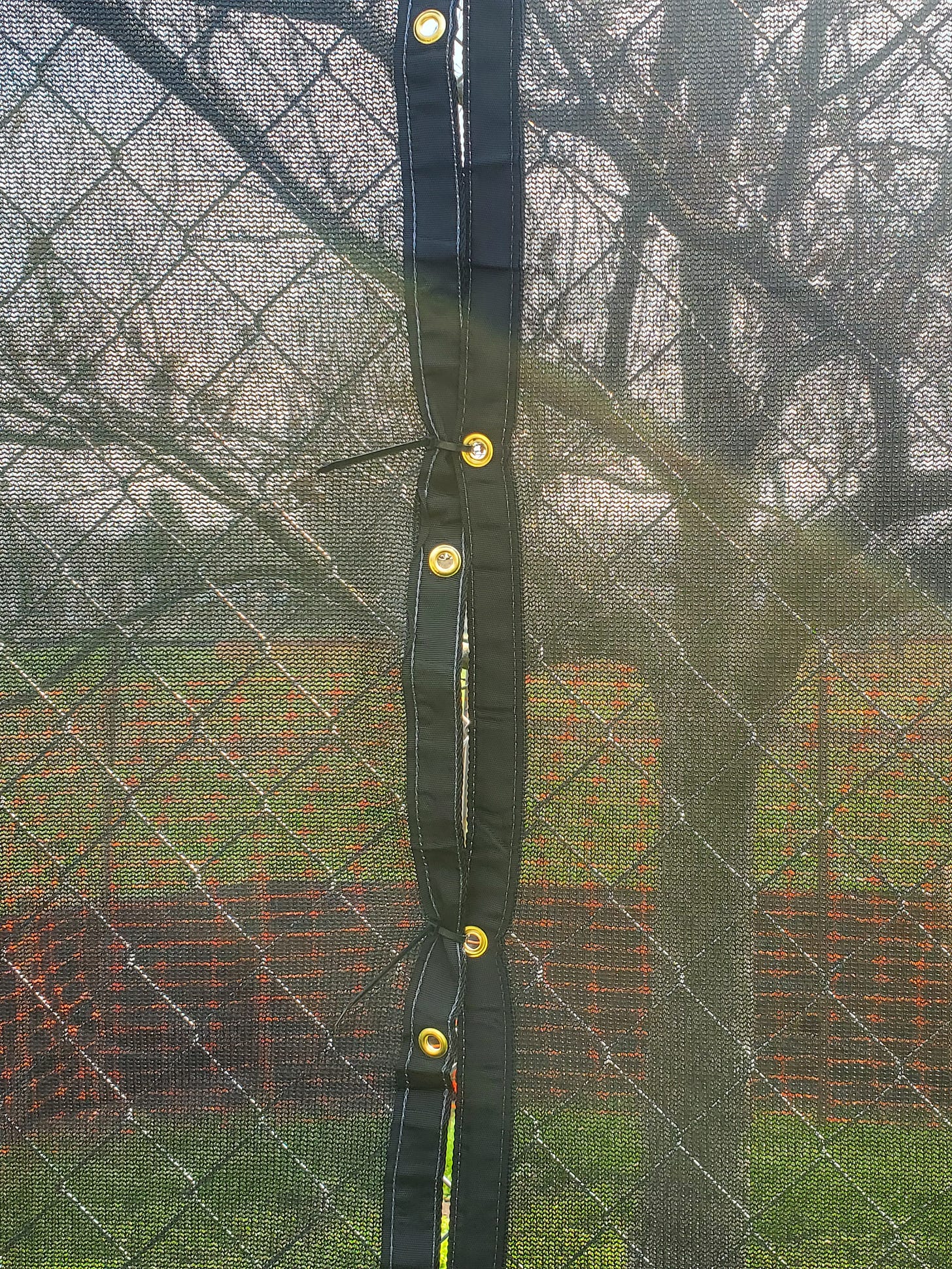 A few days ago, I finally read an excerpt of Digital Tarkovsky that had been buried against another browser tab. Let me preface my modern jackassery here by being blunt about my lack of Tarkovsky knowledge, aside from reading about and watching a few clips of his films (yet another project for this 'sabbatical' is to finally view one of his films, among others whom I only read about). Metahaven writes: "We are engaging with digital devices and screens in a way that approaches, but has not yet reached, the stage of full immersion. In other words, the proto-cinematic narrative form that unites all of these screen experiences is not yet seamless and complete; a digital patchwork that blends in and out of reality and, at the time of writing, ends up totaling every day at the length of a slow Russian movie." The filmmaking duo encourages us, in a nihilistic way, letting their curiosity about how we engage with digital devices and platforms, looking at our seeming reliance as perhaps one of informed viewership, too: for our bodies will always be far too slow to even attempt to keep up with the stream of information available, insert-able, irresistably so at times. What is this cinematic existence of ours as we know it today? How do we remain so fully immersed in screens, and could we are truly tear away and apprehend the 'realness' around us?

I wouldn't necessarily argue that we can slow down by tearing away altogether. Even the beauty we encounter in real-life can feel that much more like a movie, so much that we question whether it's actually unfolding in front of our eyes. A repeat motion of what's beautiful, said again and again, until our brains signal that yes, of course, this is exactly what we should be looking at (if we believe it):
Sometimes, too, when you have a spectacular view of mountains in front of you, you have this double take. You're not sure whether you're looking at mountains, or a picture of mountains. This particularly comes through when I look at a picture of a mountainous scene. Someone could have got the photograph by going all the way to Graubünden and climbing to the top of a mountain: three hours from Zurich, a cable car and then a thirty-minute hike, then the photo. That's one interpretation of the image. But it could also be that you were standing at a bus stop in Basel and there was an advertisement with a mountain in it, and you photographed that ad.
TC, as always, speaks up: "Check your vision." Hold on and look around. How do we dissect this slip between real and not-quite-real? What makes the real hyperreal and vivid, what uncanny traces are we seeing in the movie if we pause? There are hundreds of stories we could tell ourselves right now about how to avoid the virus. Ghosts happening upon our footsteps, and ghosts we greet daily, and ghosts we banish before their proverbial return. Hala Alyan questions what we are trying to hide from when this peremptory existence has been so normalized: "There is something about the pandemic that reminds me of diaspora. The way everything becomes makeshift—makeshift traditions, makeshift remembrance. There are suddenly no physical markers of familiarity, and, just as in the diasporic experience, in the absence of the familiar, you create ritual wherever you are." So it goes that the vision we cultivate, the sights we acclimate ourselves to are rituals-in-the-making as well, forcing us to recognize the world in our immediate field of vision as exactly that: tools for making the present more bearable. Like the make-do of community pujas at Protestant churches where a cross sat perched above colorful imported murtis of gods and goddeses, ready for the darshan and whatever else we were told to do then and there or else before we were sent outside to play while the grown-ups dwelled with their ghosts for a little longer.
We make-do as grown-ups ourselves, demanding ourselves to remain in stasis. This type of domesticity doesn't come easily to me. I keep coming back to making this global pandemic bearable to what I see around my immediate field of vision. When I walk outside, I wear a make-shift mask comprised of a handkerchief and rubber bands, remembering what I need to do when I get back inside. Listing the chores, thinking through the steps of what must happen first before I get to the next, to guide me.
And now, a snippet of Uncle Seamus to end this missive:
I. Sunlight 

There was a sunlit absence.
The helmeted pump in the yard
heated its iron,
water honeyed

in the slung bucket
and the sun stood
like a griddle cooling
against the wall

of each long afternoon.
So, her hands scuffled
over the bakeboard,
the reddening stove

sent its plaque of heat
against her where she stood
in a floury apron
by the window.

Now she dusts the board
with a goose's wing,
now sits, broad-lapped, 
with whitened nails

and measling shins:
here is a space
again, the scone rising
to the tick of two clocks.

And here is love
like a tinsmith's scoop
sunk past its gleam
in the meal-bin.
On the most recent walk I took, I spotted the beginning of a construction project, with part of a field fenced off, mesh covering chain-link and tied in between with plastic. Beyond it was another fence bound off with safety netting. A common enough sighting around here, so commonplace that I was briefly struck by whether it was real or not. I walked back home and thought about it for a while. Then I washed my hands, reached for the cutting board and knife, and started pulling things from the fridge, ready to start again.

***
This is Episode 11 of "Love in the Time of Coronavirus," a semi-regular check-in with vignettes, questions, and other ephemera related to spaces and beauty-seeking during a global pandemic. There are quite a few links in this piece that I encourage you to click on, but if you don't want to have a trail of tracking codes activated each time you click, then here's the full list of links for you to cut and paste into your browser.
https://www.theatlantic.com/health/archive/2020/04/pandemic-summer-coronavirus-reopening-back-normal/609940/

https://www.complex.com/music/2020/04/rza-dj-premier-beat-battle-full-stream

https://medium.com/interaction-lab/designing-for-now-the-implications-of-going-online-bcc59604c3dc

https://museumtwo.blogspot.com/2020/04/keepthepeopledancing-futures-in-digital.html?m=1

https://www.livemint.com/mint-lounge/features/the-covid-19-extracurricular-olympics-11586266451126.html

https://www.wordswithoutborders.org/dispatches/article/an-interview-with-wwb-poetry-contest-winners-claudia-masin-and-robin-myers

https://strelkamag.com/en/article/digital-tarkovsky-metahaven-excerpt

https://granta.com/interview-teju-cole/

https://www.reuters.com/article/us-health-coronavirus-indonesia-ghost-ro/ghosts-scare-indonesians-indoors-and-away-from-coronavirus-idUSKCN21V0E4

https://emergencemagazine.org/story/this-is-not-a-rehearsal/

https://www.nobelprize.org/prizes/literature/1995/8422-poetry/