Love in the Time of Coronavirus
Episode 15: marvelous travel bag pulses like a heart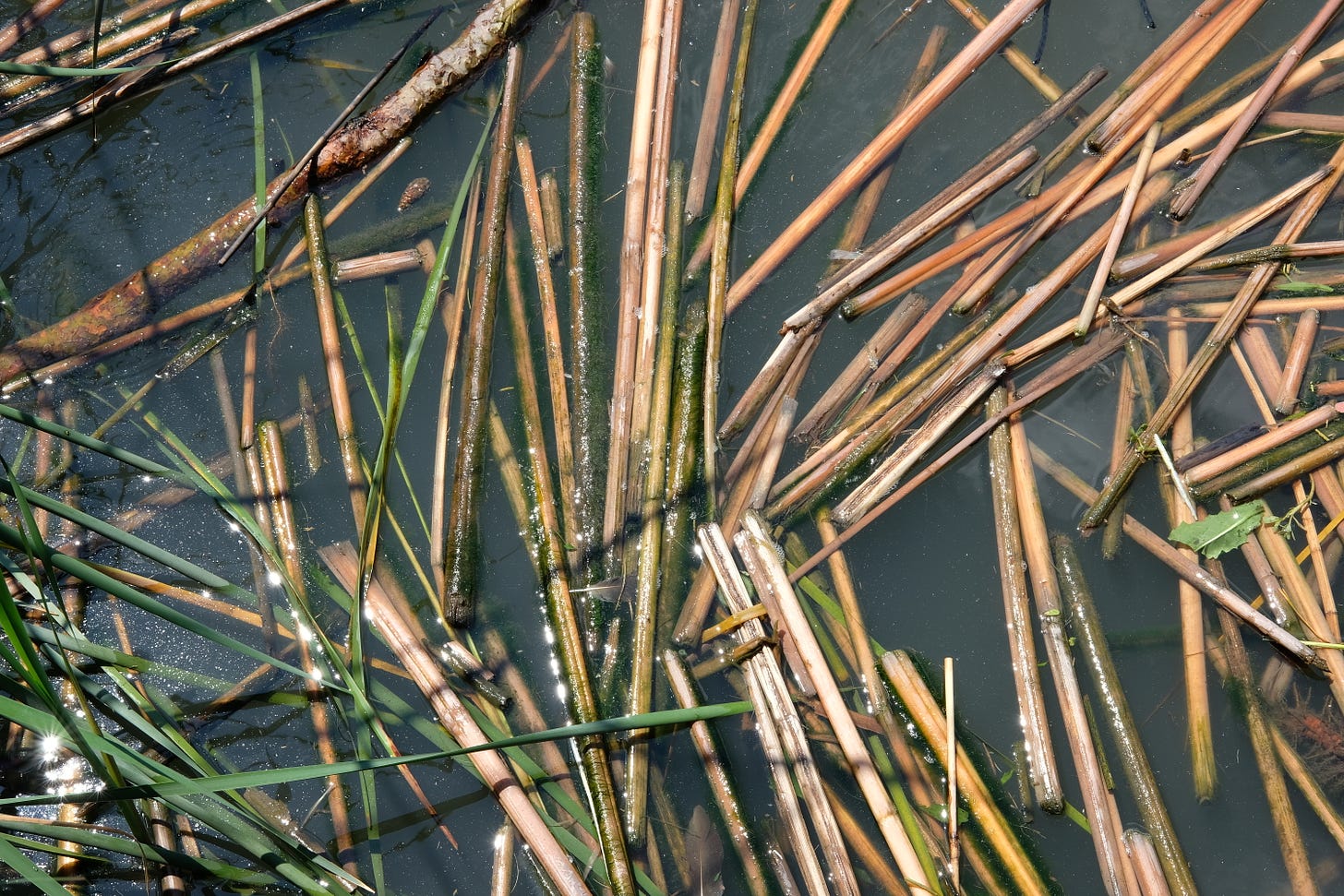 Hello.
Over the past six weeks, I stopped and started writing this episode on three separate occasions, thinking through each word before scratching what I started. The exactitude needed for these times, an exactitude for delineating all these diffuse, unwieldy, inordinate feelings and circumstances, is precisely what I missed with each attempt. Over weeks of sheltering-in-place, I've had the fortune of sharing words and exchanges with a loose group of word lovers in cities scattered in North America, Europe, and Australia. Most recently, this was the gem that Rory found and Marina later quoted:
"Each pattern describes a problem which occurs over and over again in our environment, and then it describes the core of the solution to that problem, in such a way that you can use this solution a million times over, without ever doing it the same way twice." (Christopher Alexander, A Pattern Language, 1977, x).
A pattern. Holding me down. Never quite the same in its redundancy, redolent in each protracted night. Example: writing an email for work. A response. Forwarded message. Correction made. Confirmation sent. A meeting created. Documents requested. Minutes shared. Comments updated. Attachment read. And so on.
***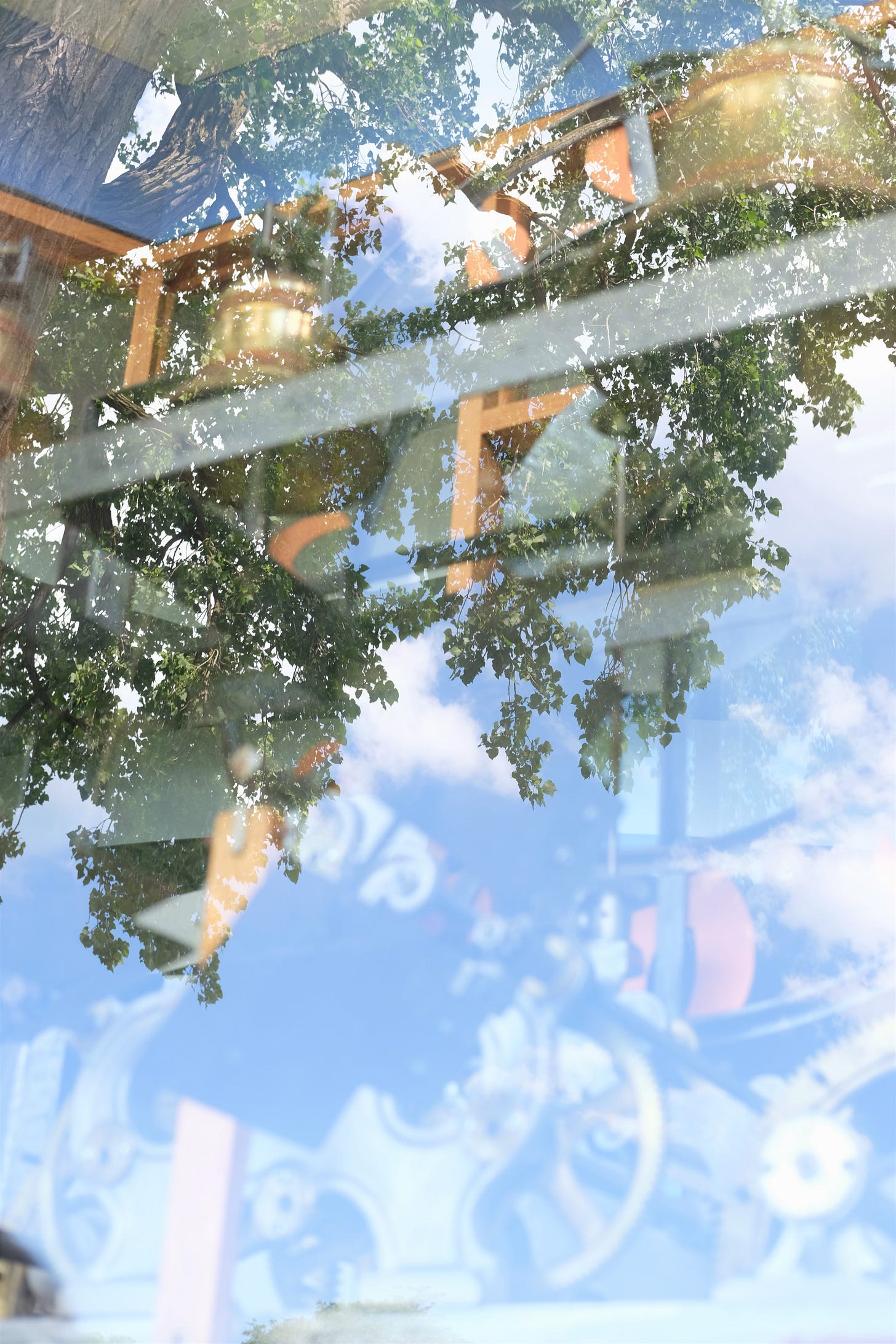 I write fragments. This is the season of risks and no resolve. The wi-fi connection in this room fades in and out more often than I wish. I switch from a messaging app to a phone call. My voice, rendered in snatches of conversation, is not audible. I sigh in frustration, my pitch rising, my tone sharper. No, still not clear. Summer has arrived, weeks after anticipating a spring that never quite materialized, weeks in which COVID-19 seemingly ebbed and then surged once more. The trees are fully fleshed out with leaves, and when it storms, the wind curls through the branches and burrows the leaves in bundles. Once, during a heavy rainstorm, trees wilting and quivering, I propped a window open as water generously slanted away from the house. I stood there listening. I wrote to a friend on the other side of town to see if they heard the rain, too (they did, and raised their window as well). Periodic showers, intermittent sun and then, cloud cover. I turn on a Timmy Thomas album. I take my fragments and turn them into emails instead.
The stray end of May, the month of June, and now half-way into July: what's the soundtrack for this moment? "Timmy Thomas was merely asking for people to stop killing each other" continues to be relevant. From my comfortable perch, I can watch protesters demanding answers, requiring justice in the names of so many who have fallen. Each name - Breonna Taylor, Tony McDade, Elijah McClain, George Floyd, etc., etc., so many, each one, another, again, again, a breath, can't breathe, and again, etc. - rising, trending, cascading, fading, and resurfacing on my social media feeds. I watch signs and banners proclaiming who and what matters replace the usual assemblage of yard knick-knacks and garden gnomes endemic to upper-Midwestern suburbia. It's these names, it's these signs: reminders of what we've lost in addition to the devastation of the pandemic. The chaos I watch, screened, won't mark my privileged existence save for the endless pricking against my conscience of what's just. It's not enough to say that were it not for certain sacrifices and choices made by ornery, white male legislators and passionate Black Civil Rights-era activists, I would not exist.
So instead I ask: what sounds do you hold closest, imagined or lived? What voice are you waiting to hear? I hold the rain in my head. I hold that rhythm because it makes sense, even if its steadiness is like caution. Such a dull word, caution. Smudged by time that hasn't taken place, caution isn't marked in increments of time, caution is time that's suspended before the crash. On whose watch are precautions being taken? The patchwork pandemic extends to how we experience COVID-19. The patchwork is that transparency sheet smudged by pens, scrubbed with traces of ink before being projected to a screen. Caution is extended in the pen that pauses before a word. That pause is a unit of time. If time is what we make of it, if the best time is now, then why waste it? So many pauses. And still that rain. 
***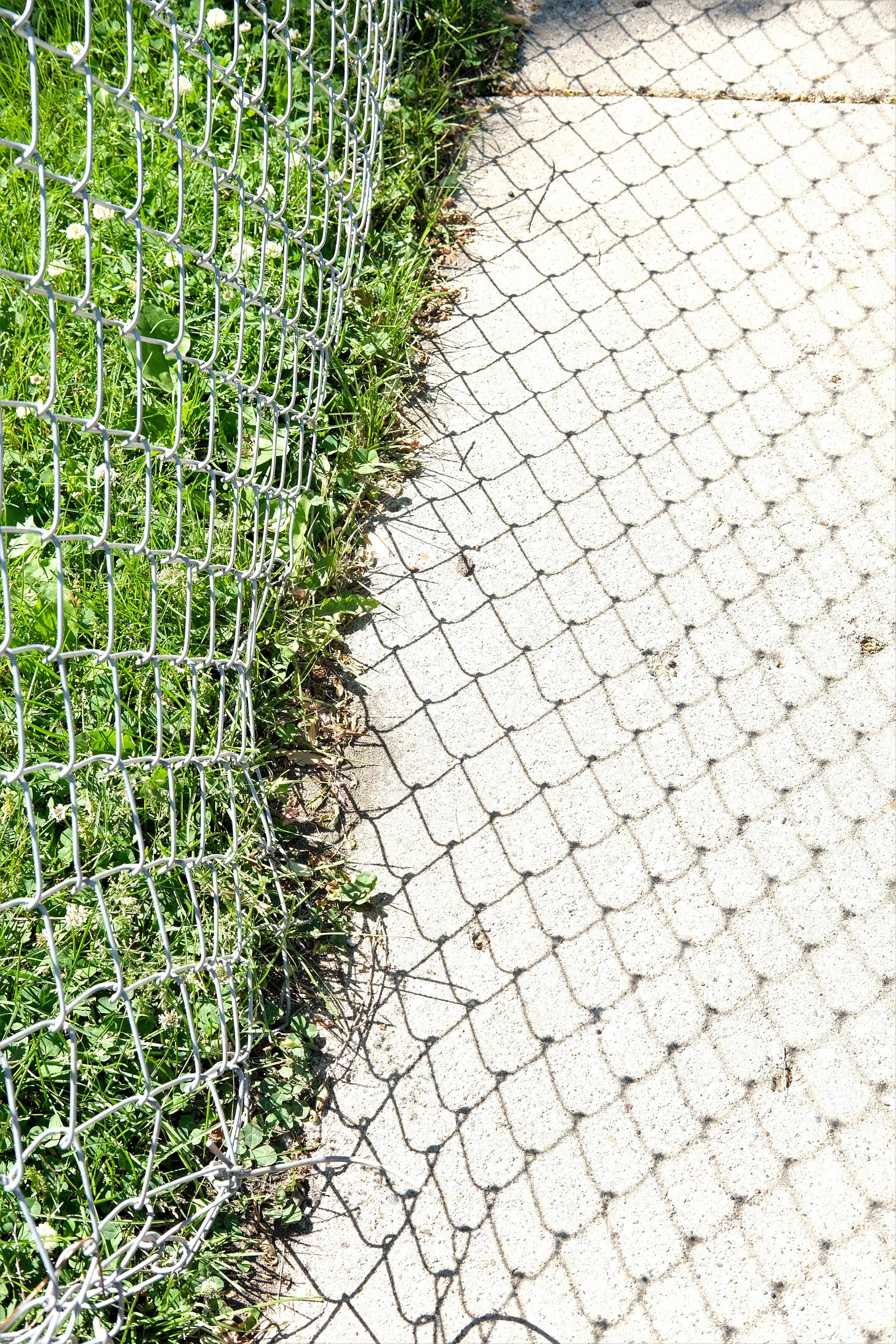 Nearly 11 weeks ago, I participated in the second of several Feral Futuring sessions with the folks from Superflux. Designer and futurist Anab Jain facilitated these conversations, focusing our attention around what's next: what alternatives might we have to our dead-end systems and the patchwork responses we're now surrounded by in relation to the pandemic? What might actual care and liberation look like? The pandemic reveals the arbiters behind decisions, and it's not pretty: self-gain is the priority, each one for their self. What was 'normal' was not functional, but rather, duct-taped and Krazy-glued. Consider the American health care system and its scramble to secure adequate personal protective equipment for health care workers. Or more recently, consider the plethora of local and state conundrums over whether schools should open or not this fall given recommendations over how to best address COVID-19 in enclosed spaces. In each of these situations, there's been a failure to address broad, generalized needs. How typical of a society where we've been trained to think of only of our immediate nucleus. (If you're curious, sketchnotes from the conversation were generously and beautifully shared by Elvia Vasconcelos.)
And so here we are. What better situation than now to think of 'next' or 'new' normals? Who might these circumstances serve? Dichotomies abound: individual vs. collective; local vs. global; slow vs. fast. The last one is especially interesting to me as I consider what's being lost in the run-up to catch up. Here we are, sitting more or less in our respective spaces, with all this time to spare, while the urgency of our situation remains. We're not any closer to containing the spread of the pandemic. We are being asked to reconcile uncertainty while living with precarity. Whether it's being one paycheck away from financial ruin, or several months away from a now-canceled retirement, or yet another missed deadline that would have sidelined the downward gravitational pull of generational wealth, yielding the promise of 'something more' - the situations so many of us are facing, suspended without relief in sight, a lack of closure making it so much harder to envision what the future could taste and feel like.
An old friend and I spoke on the phone earlier this month. After comparing notes about our respective families, homes, quarantine projects, and general anxiety, the conversation turned to values. She mentioned how not being online is a 'value' of her family's. By this phrase, she meant that human connection that takes place beyond the artifice of digital tools (that often make such connectivity possible) are far more valuable and rewarding. Being at a computer nearly 7 hours a day in order to earn a paycheck is not a reality for her (thankfully). Meanwhile, not having to report to a work space in order to earn an income is a privilege of mine (thankfully . . .I think?). Thinking back on her comments, I feel a mixture of tantalizing rebellion (yes, let's burn all the machines, back to the pen/paper/stories around the fire) and disbelief (no, the nostalgia for all things analog denies accessibility, and rituals that could indeed safeguard them).
The very notion of my work - in which I directly interface with a public that I no longer see - has been upended. Without being extremely online, I would never be able to do what my work requires of me, especially now: creating conditions to foster relationships and connections that wouldn't exist without throbbing, flawed, relentless digital tools. Every public event I plan, or collaborate on, or coordinate, or consult upon is a testament to our desire to connect and make space, to assist, share, entertain, illuminate. Contrary to common belief, switching to digital requires more intentionality and care in how we design experiences.
***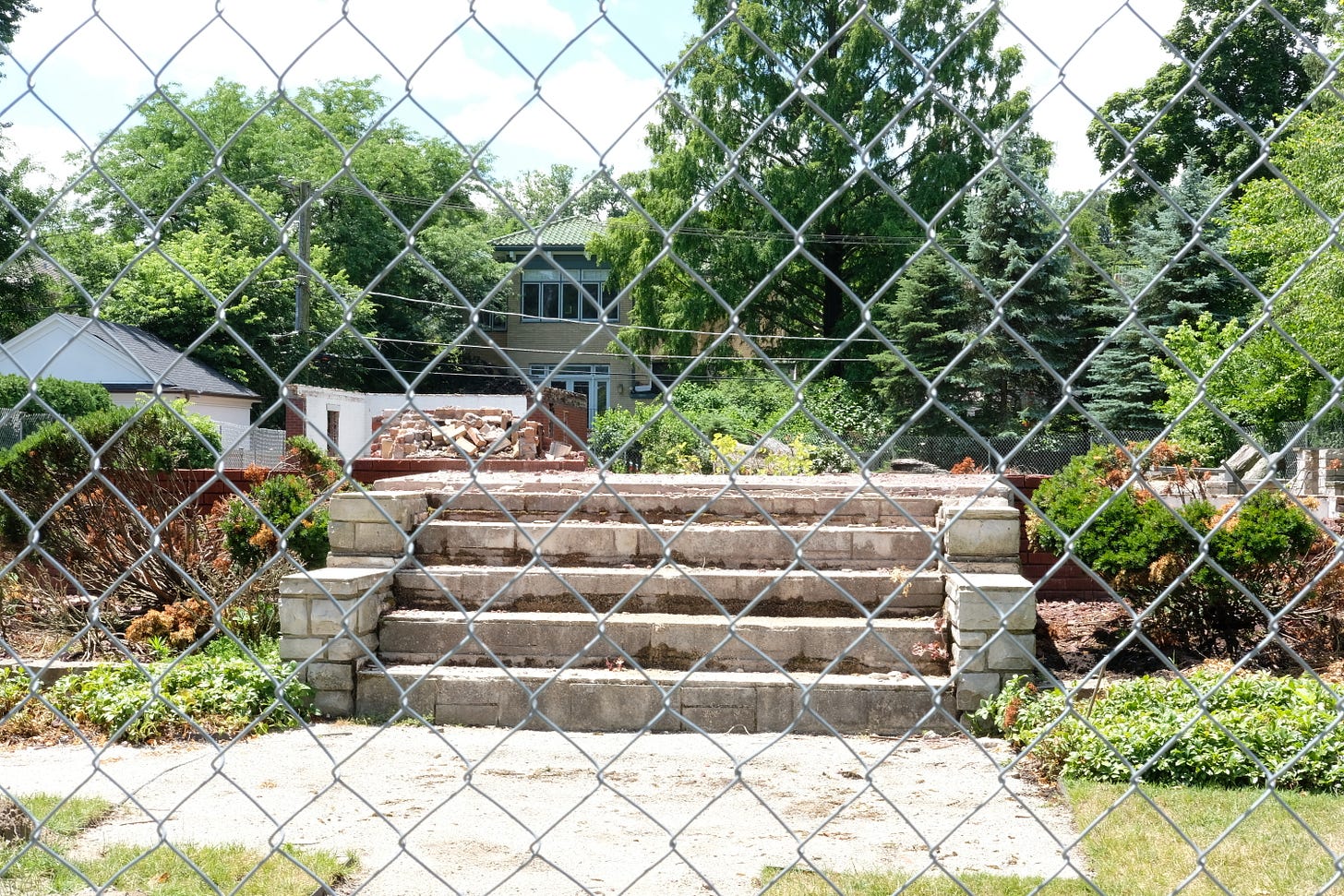 The home whose partial demolition I shared in Episode 14 is now gone. Time isn't kidding me. It's not making jokes for you, it's not ours to squander. My idea of summer collides with the memories of summers past, alongside ideas of summer encased in amber and whispering, "this is the season you're supposed to miss." A memory chip, with a rotating show of 20-second clips of what should be summer, a film draped across the mouth as we try to form words. Or as Rory writes: 
Summer Solstice needed to be something most people actually hadn't experienced before–because if you had your own idyllic memories of summer, you wouldn't need to buy them–and yet, at the same time, all those people had to believe, in their heart of hearts, that this was everyone else's experience of summer. That it was the classic, the quintessential experience of summer. Otherwise it wouldn't have been convincing. In other words, the idea that the contents of the Summer Solstice chip represented something universal, and not just the experience of a select few, was a collective delusion. A delusion which many who lived in it were unaware of. 

I don't recall being particularly cognizant of what a solstice was when I was young. And summertime now, in this year of the pandemic, feels like a tracing of what could be. Trees are lush once more, sudden showers temper the afternoon heat and wash away telltale sidewalk chalk. I can spot fireflies from the window as evening shades the sky. Summers as a child were all about staying up far beyond my bedtime, lazily leafing through books or drawing new pictures, waiting to go to the pool or wander alone with a bike. And that was precisely the point: lingering and loitering in ways I could never revisit now, certainly not with the pre-sets of what a solstice might be.
'Any delicately made thing that quickens the heart.' Beth writes about this so well:
Perhaps that is the crux of it: we have all been seeing images and videos that are deeply disturbing, and somehow this affects our visual/mental/emotional processing in general, particularly for those like me who are somewhere on the empath spectrum. I'm able to write about how I feel, I'm able to put my emotions into music, but I'm not willing to make dark, disturbing, or violent art -- and "pretty" art feels superficial -- so instead, I don't make much of any at all.
I revisit this idea again in wondering what a particular, specific season could look like when the foundations of what I consider that time to look like are blasted away. What's the point in documenting flora, leaves, the shift in a cloud, the gleam in water ("It's wet, yes and your point being . . .")? I realize that I can't quite communicate what a joy it is for me to be able to see, to make my seeing obvious. I realize that my frivolous writing is not going to save anything, nor is it really checking in with anyone but myself in the end. And yet, I'd like to think there's something momentous in writing and sharing and (re)connecting with people on a level that I can't with just my voice in the house alone. It's pretty to think of the (meager) possibility of connecting and inspiring others elsewhere in ways I will never know.
***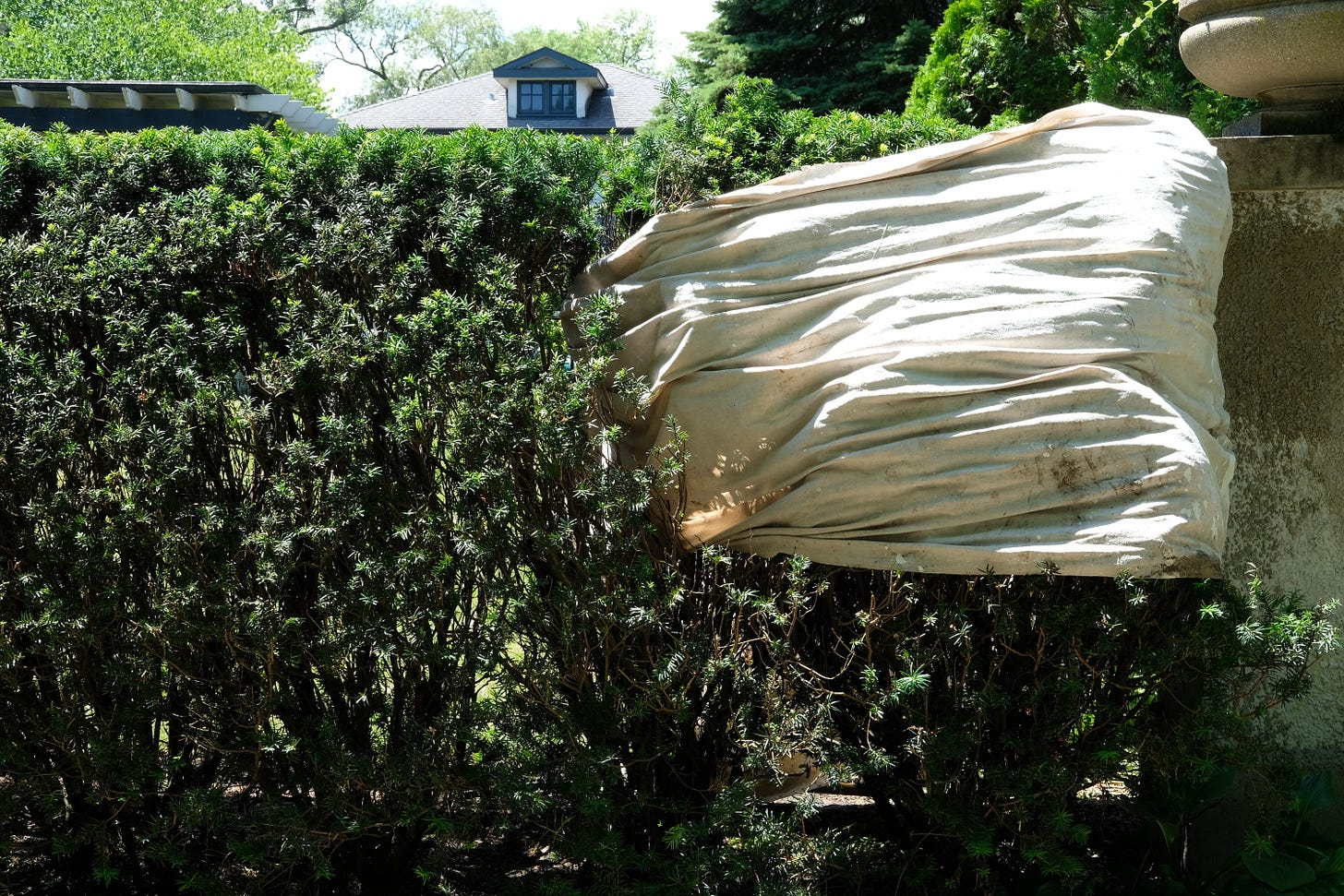 Open/closed. During one of my walks, I stumbled upon a bush encased in cloth. It appeared to be a supportive brace intended to keep top-heavy foliage from bending the entire plant. I took a picture of it. I was fascinated by the contrast of the fabric against the greenery. Looking at it again, I see a spiral. Or rather, the idea that time is a spiral: "We will repeatedly face the same challenges — the cyclical notion of time — even as we seek linear growth — the progressive notion of time. Put them together and you get a fourth metaphor: time is a spiral."
Four years ago, I spent two and half days in an intensive care unit. My brain could still think, my limbs could move without assistance. But my heart, and my lungs, could not function at full capacity. What I remember: the hissing of compression stockings emerging and collapsing on my legs; the steady blurp and bleep of a monitor measuring my heart rate; the pool of sweat in my lower back as I tried to recline on a spare white sheet fitted against the vinyl hospital bed; the slats of steady sunlight spreading through the west-facing windows of my area; the rays of fluorescent light spearing beneath my closed eyes and radiating from the partially shaded glass separating my bed from the main hallway; the voices of people arriving and departing, their footsteps sometimes urgent, others in pause; the needles in my arms delivering fluid, the catheter beneath me extracting fluid; and the reassurances from four different specialists that what I was experiencing was not, really, normal, but that I would be feeling normal in no time. To this day, I still see red whenever I look at my medical file and see those terrible days defined as 'mild eclampsia.' Mild doesn't describe the fear and anxiety of leaving a two-week infant at home to find out why I felt like drowning each time I lay down to sleep.

Time is a spiral. We can dream of flattening the curve, but there we are again, sinking back into a second wave. The charts we now see of COVID-19 cases in the U.S. are increasing daily, and yet, I want to see these charts as a starting point. After all, first we write a sentence.
I can breathe in and out, deep, full, with relief. I can walk with all my limbs. I can think and yes, I can take pictures, I can string together words to write sentences. The pandemic has made many of us house-bound, even as different parts of the country emerge from shelter-in-place circumstances. I, you, we: so many chances to make this time better, different. We can emerge upwards from this if we choose. I often choose to move inward, to fold that fabric around me tighter. What kept me alive during my containment four years earlier was thinking of what I needed to return to. There were people waiting for me. I had to make good on my promise to get better.
Now, no one is waiting on me. Rather, we are waiting for time to spiral once more.
***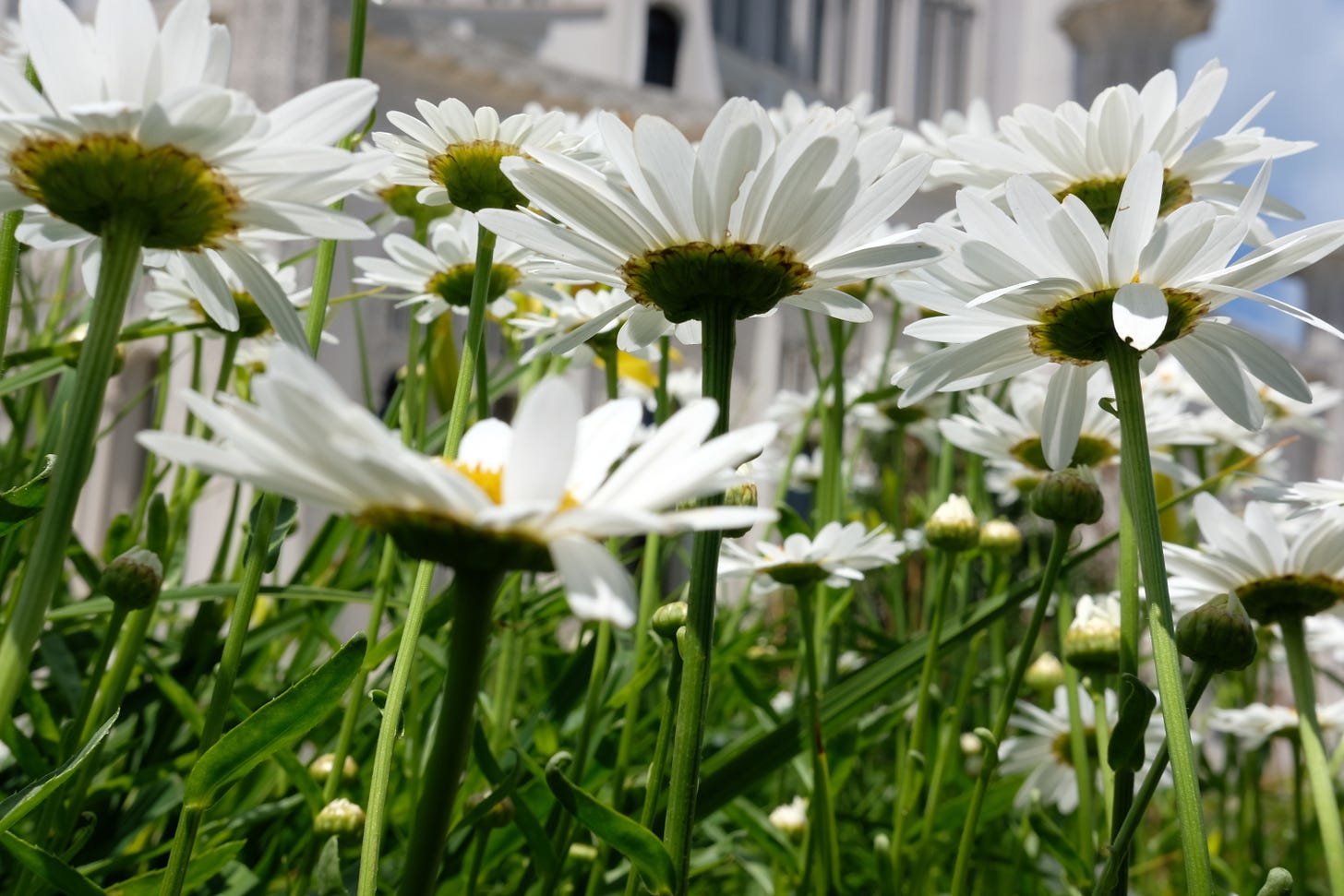 Abundance. Wake up, wade through. Look. There's a line singing through my head, but it was never written to a melody: "I have often been in love. I love myself less than I have been loved. I am surprised when someone loves me." Reading Édouard Levé from his book Autoportrait is like roving a maze that may not end where you need it to but you still keep peering around the next corner anyway:
I cannot tell what, in me, is innate. I do not have a head for business. I have stepped on a rake and had the handle hit me in the face. I have gone to four psychiatrists, one psychologist, one psychotherapist, and five psychoanalysts. I look for the simple things I no longer see. I don't go to confession. Legs slightly open excite me more than legs wide open. I have trouble forbidding. I am not mature. When I look at a strawberry, I think of a tongue, when I lick one, of a kiss. I can see how drops of water could be torture. A burn on my tongue has a taste. My memories, good or bad, are sad the way dead things are sad. A friend can let me down but not an enemy. I ask the price before I buy. I go nowhere with my eyes closed.
The excerpt I've quoted goes on and around (read the rest here if you hit a paywall). I have yet to read the source material. The character Levé describes - whether it is or isn't truly him - is pitiful, familiar, tragic, and funny. It's rare to be in actual, physical community with people now, and rarer still to think of what might be were such communities to spring to life in this calendar year. Casting a spell, as it were, with the idea of what's next, and next, and beyond, the narrator of this piece is so perfect for this time. So broken, and yet, all those imperfections making something so fitful and delightful in its realness.

Thinking about the title, my mind drifts: what are the real taste of strawberries anyways? What other reds does a strawberry contain? How much does commercial agriculture alter the taste of what I find in my grocery store? How many hands had to painstakingly pluck and pack and ship and store and unwrap and display what I finally bring home? What other plants, spreading roots beneath the same soil as the plant from which these berries were plucked, could possibly affect what the maturity of what I am now rinsing? What's the last taste I think about before drifting away to sleep?

***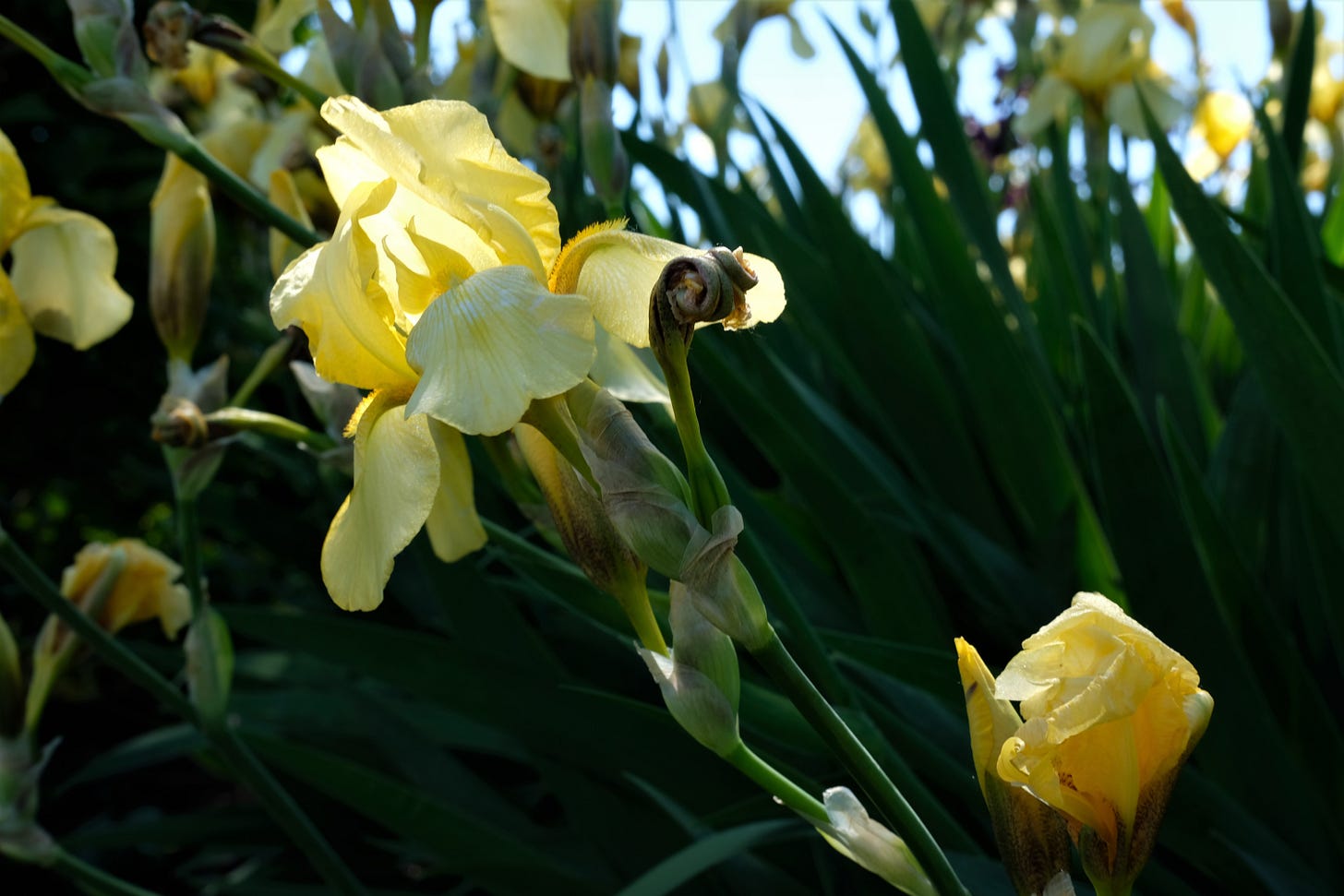 I started this episode with patterns, and I'll end with another pattern: a poem, this time from one of my quarantine purchases. Yes, of course - I finally bought the full Bright Scythe collection by Tomas Tranströmer (and translated by Patty Crane). Listen (or read aloud to yourself):

Lament

He laid down his pen.
It rests quietly on the table. 
It rests quietly in the void.
He laid down his pen.

Too much that can neither be written nor kept inside!
He's paralyzed by something happening far away
although his marvelous travel bag pulses like a heart.

Outside, it's early summer.
From the greenness comes whistling - people or birds?
And blossoming cherry trees embrace the tracks that have returned home.

Weeks go by.
Night arrives slowly.
Moths settle on the windowpane:
small pale telegrams from the world.
Hearts are unrelenting. Telegrams are welcome.
***
This is Episode 15 of "Love in the Time of Coronavirus," a semi-regular check-in with vignettes, questions, and other ephemera related to spaces and beauty-seeking during a global pandemic. There are quite a few links in this piece that I encourage you to click on, but if you don't want to have a trail of tracking codes activated each time you click, then here's the full list of links for you to cut and paste into your browser.
https://rorysaur.blog/me/

https://www.marinaromani.org/

https://www.theatlantic.com/health/archive/2020/07/second-coronavirus-death-surge/614122/

https://www.npr.org/sections/therecord/2015/10/22/450907285/midnight-in-the-drum-machine-of-good-and-evil

https://slate.com/news-and-politics/2020/05/george-floyd-protests-minneapolis-police-fires.html

https://www.saada.org/tides/article/legacies-of-the-1965-immigration-act

https://www.newyorker.com/magazine/2014/03/24/berlin-nights

https://superflux.in/#

https://superflux.in/index.php/team/anab/#

https://fo.am/blog/2020/03/24/care-cure-comfort-pandemic-remix/

https://www.theguardian.com/commentisfree/2020/jul/13/america-schools-coronavirus-covid-19-children

https://www.technologyreview.com/2020/06/03/1002589/technology-perpetuates-racism-by-design-simulmatics-charlton-mcilwain/

https://loveinthetimeofcovid19.substack.com/p/love-in-the-time-of-coronavirus-0a9

https://rorysaur.blog/summer-solstice/

https://www.cassandrapages.com/the_cassandra_pages/2020/06/hermit-diary-31-struggling-with-art.html

https://ideaspace.substack.com/p/theories-of-time

https://covidtracking.com/blog/weekly-update-unchecked-new-cases-turn-deadly

https://medium.com/slowdown-papers/5-the-curves-beyond-the-curve-ad07d343c1bc

https://www.wbez.org/stories/illinois-has-a-new-covid-19-plan-heres-what-it-means/b6e94581-a069-4d05-bda1-b886ed803705

https://www.theparisreview.org/letters-essays/6078/when-i-look-at-a-strawberry-i-think-of-a-tongue-edouard-leve

https://seansturm.files.wordpress.com/2011/03/when-i-look-at-a-strawberry-i-think-of-a-tongue.pdf

https://www.thisiscolossal.com/2014/05/kintsugi-the-art-of-broken-pieces/