Love in the Time of Coronavirus
Episode 13: We light dark tunnels with our eyes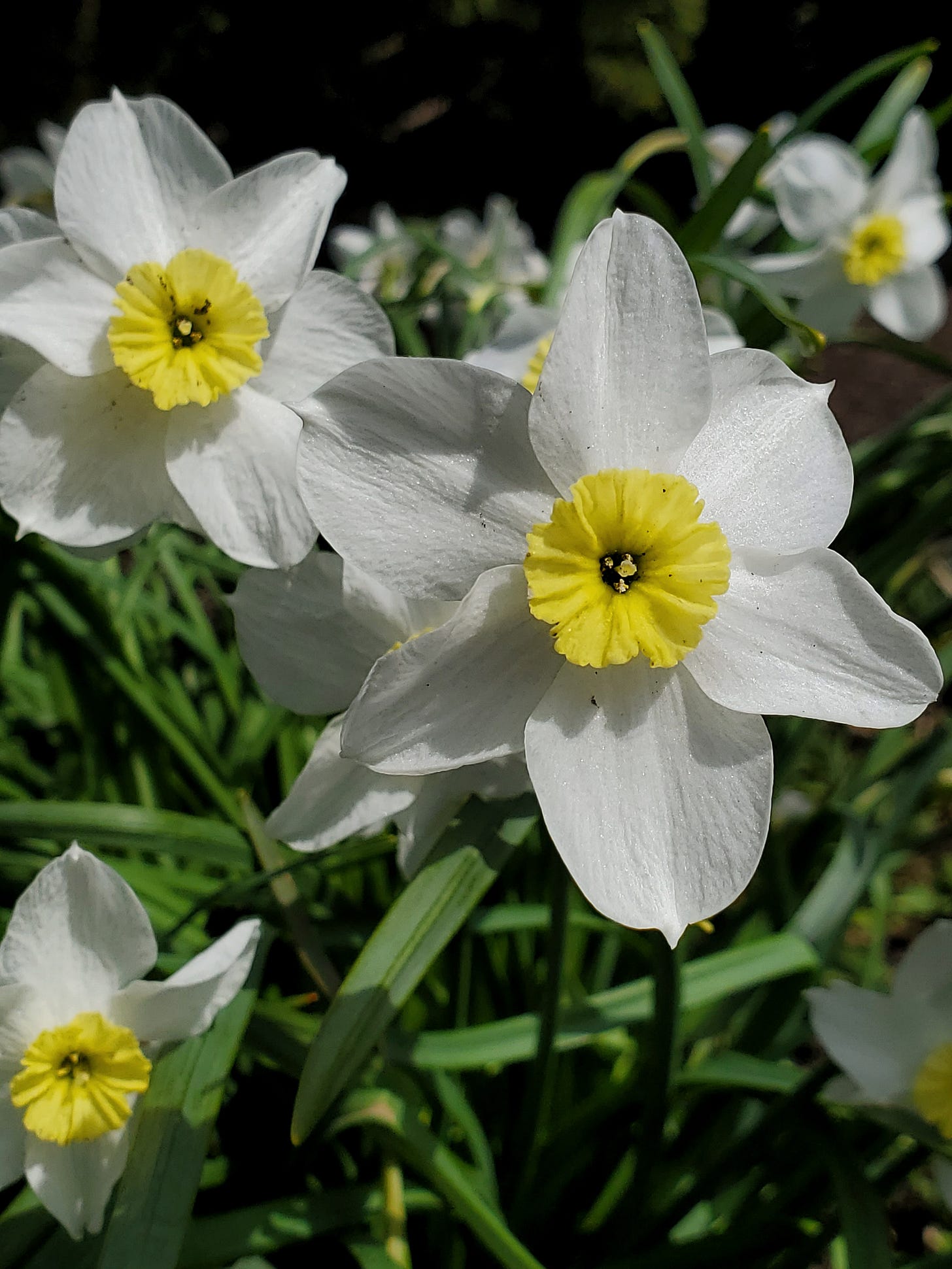 Hello.
It's been 50-odd days since I started restricting my movements to home and a few designated outdoor spaces until they, too, were shuttered. The pandemic continues unabated in the U.S., with reports from earlier this week estimating that the death toll from COVID-19 will reach or surpass 3,000 individuals per day in June.
Such projections feel abstract. They lose the specificity needed to communicate the urgency for those of us lucky enough not to have to deal with the virus's immediate impact. Despite the visual turn's inconsistencies, I turn to images - and by extension any commentary that can illustrate the visual with more distinction, that can describe what we're losing. Statistics alone won't sway us. There needs to be an equally persuasive analysis that we can see: "It is much harder to picture tragedy of the kind we are now witnessing than it is to visualize one person in pain, or an image that connects with a familiar aspect of the human condition, what psychologists have termed the 'identifiable victim effect.'" Sarah Elizabeth Lewis writes that without the clarity of an image, without the clarity of bodies that have suffered and perished, we're unable to truly comprehend the gravity of what is happening. Visualizing can be complex and fettered with bureaucracy, it can easily fall into the grainy area of fetishisizing. And yet, we need to see. What visual language could we (re)create to comprehend what's happening right now?
Similarly, it's individual stories of what's being experienced, whether at a retail warehouse or inside an intensive care unit that makes me pause and recognize our mutuality. Elliott Woods has been writing from Ann Arbor, Michigan, taking special care and focus to understand and share perspectives of frontline health care workers. This profile of Dr. Andrew Ibrahim highlights the steadfastness, nimbleness, and hope needed to deal with the pandemic. Equally striking is Elliott's portrait of of Dr. Ibrahim healing from secondary trauma:
Out from under the shadow that fell across his path after Victor's death, Ibrahim looks over the ledge of the garage toward the horizon as the orange glow of an April sunrise unfurls above the leafless canopies of oak, maple, gum, and cottonwood trees.

Silhouetted against a fogbank over the Huron, the naked treetops resemble the vasculature of giant, inverted lungs. In all of his many visits to national parks, Ibrahim has never seen anything so majestic. He takes another picture. When the dread presses in, and there is no time to walk, he will study these photographs, channeling the calm that he feels in the presence of natural beauty—a calm that feels like strength.
What I'm clumsily commenting upon, asking you to reconsider along with me: yes, the power of storytelling and yes, how much these gestures can influence hearts and minds, and yes, the absolute necessity of pause, of giving each other space and time to reflect upon what the pandemic is doing to us individually, collectively. What will it take for us to finally reckon with our interdependence? Looking around at the sparsely covered trees ever so slowly filling out with buds turned into leaves, I'm transfixed, impatient, trusting, tense, hesitant, in awe. It's only been 50-odd days of mostly the same and yet not at all as the world around me transforms, ever so gently.
***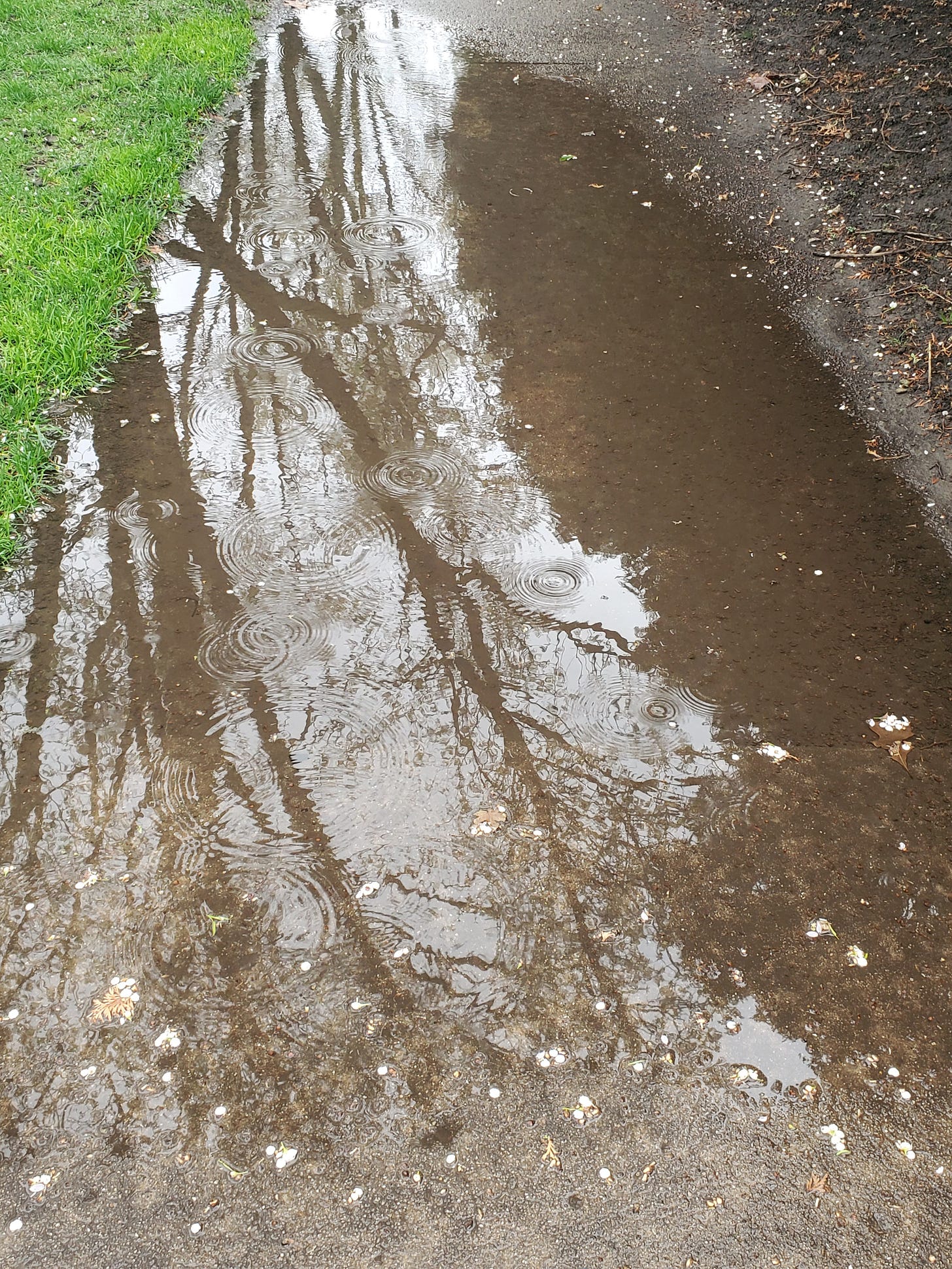 Let me tell you about something utterly intimate. The kind of thing that gives me shivers, buoys me beyond the day's monotony more than I could have estimated. Earlier this week, I created a WhatsApp account for the sole purpose of hearing different people: some friends but mostly strangers, assembled by WMC for our weekly low-key reading party and carried over into a group chat. We use the space to recite fragments of prose or poetry, or record sounds from our neighborhoods: the calming sounds of azaan in Istanbul, a sudden swoop of nightingales in Berlin, cars careening over potholes in Brooklyn. Each time I see a notification for another post in our group chat, I feel like a gift is waiting for me: someone, somewhere, decided to record something, knowing that some of us would receive it, maybe silently or maybe with stupendous applause, but regardless the bottle twisted with a digital note would be retrieved from the resounding sea of digital noise pushing back and forth around us. Not knowing exactly how this gift is received is part of the pleasure, I thought, as I recorded my own excerpt from Nick Cave's The Sick Bag Song:
T

he Nine Primary Bedevilments of Creativity

 are...

Procrastination through fear.
Procrastination through indecision.
Procrastination through perfectionism.
Procrastination through waiting for inspiration.
Procrastination through chaos and misadventure.
Procrastination through illness and tireness.
Procrastination through raising a family.
Procrastination through superstition and religion.
Procrastination through madness and suicide.
Unleashed, a torrent of pronouncements on the glories and horrors of waiting, waiting, waiting until it's far too late. There's procrastination through shopping, of decorating one's workspaces, of making unnecessary lists - elements I certainly indulged in as I kept planning and drafting this very episode of the newsletter. A friend suggested that I read this series of vignettes, prose-poems, and other aphoristic pronouncements in Cave's trademark voice, originally written on the backs of air sickness bags while he was on tour in 2014 with The Bad Seeds. So naturally, I was curious. The piece I've quoted was written while Cave was in San Francisco, and it's interspersed with visions of a young boy approaching a train and a half-written poem about longing.
Ephemera: the odds and ends of things we've gathered, consciously or not, as emblems of our time here. Ticket stubs, envelopes, and foreign currency are the analog versions. Digital versions of ephemera, though, infiltrate our lives until we can barely pick through them: a backlog of files, recorded notes, emails, text messages, a clipboard chock full of items intended for pasting into a browser or chat box, a junk drawer holding treasures to be found on a hazy, rainy Sunday afternoon. I'm drawn to Cave's sick bag compositions scrawled hurriedly or lazily in hotel lobbies and buses and airport waiting areas, as much as I'm drawn to the possibility of how such digital ephemera can recreate immediacy and intimacy. Living this half-life, not sick but certainly stupider and sadder than I am otherwise, I'm finding bits and pieces of digital ephemera amusing and haunting. There was that meme asking me to dig up a photo of myself at age 20, but finding nary a digital copy I settled for one I found of myself at 28; (#forever28). There's lines I typed into a draft email in order to hurriedly jot down a thought that I've yet to revisit and so now sit bundled like a tight tulip bud awaiting springtime. There's the shopping list I created and then edited and then later revised for my weekly grocery store odyssey, face mask donned, only to realize when I finally return to my vehicle afterward that the list was only half-edited and that a new chat message came through reminding me of what's missing.

How amusing and quaint - or just a sign of our obsessions - that there's an entire catalog of 'classic' air sickness bags that live in digitized collections which are later cited in conference papers: yes, SFO's museum has exactly such a collection of air sickness bags, lovingly called forth for inspiration amidst their bile-spewing possibilities. Kidding aside, I loved reading and thinking about what Aaron Cope had to say about creating capacity for digital, and how the digital is integral to fulfilling our desire to revisit and contextualize collections, ideas, stories. Even when the most addled and disorganized person (i.e. me) refuses to archive, here I am, prompted by a platform to recall a moment, or asked by my devices to clear storage. Especially now, when all that I once worked on behalf of - gathering, connecting, engaging, making space for, and building community - has shifted to an entirely digital model, I'm thinking hard about the why, how, and what:
What is the function of digital technology inside of a cultural heritage institution?

There is not a single "right answer" to this question. But because there are a multiplicity of answers it is important for an institution to be able to articulate their position on the question. To be able to explain why digital technologies are even part of an institution's mission, independent of which technologies are chosen or how they are deployed. Ideally, the "why" should influence the decisions about the "what" and the "how." Regardless, the reasons why an institution chooses to entertain digital technologies in the first place will dictate whether the "what" and the "how" succeed or fail.
I started these missives by sharing a little bit about myself: that I design experiences for the public to learn, connect, feel delight. That remains mostly true, but as each day passes, my sense of purpose flickers. I'm drained by concerns about technology, by worrying about our collective bandwidth to physically and emotionally sustain the challenge of digital spaces. Aside from ordinary frustrations with infrastructural silos - the kinds of institutional power plays preventing us from living our values - I now ask myself: can asynchronicity be the balm that finally tethers us in the "always-on" world? What's the value of opt-in/opt-out? How do we exercise choice and volition in what we connect with when so much of our current circumstances are dictated by forces beyond our control? What will the (slightly) lessened costs of going digital mean following the human cost of building capacity within organizations that have for so long lacked the primary foundation for such experiments? Given the array of options that exist, what constraints and boundaries must we provide in order to say yes, these are the 'rituals of access' we need in order to function? Looking back at a conversation Seb Chan convened with Damon Krukowski for last year's MuseWeb, in which they briefly outlined what it takes to enter particular communities, they defend the need for delineating boundaries that must be respected.

Stripping aside the attention economy feels ever more tenuous in this environment. Of the why, how, and what, I find myself having the hardest time articulating the specific "why" and of course, "Why us?" I find myself stumbling for answers when I can't find enough voices to echo my "why" back to me. When I think about my "why," it's an ardent desire to make space for and connect with stories that cannot persist via the singular consumption of materials alone. It's far easier to privilege tangible things over experiences. It's simpler to prioritize objects than it is to think about connectivity in a time where we are indeed remaining isolated in our distinct containers. And so, like any battered digital humanist, I retreat. I fall back upon the simplicity of a quoted passage by a face I've come to know, selected specifically for me, for us. The message waits patiently for me to press play. The words and their not-always-familiar voice stage a communion: together, they allow me to begin again, to contemplate and reinstate the frayed ends of my ears after being contained and alone with objects for so long.
***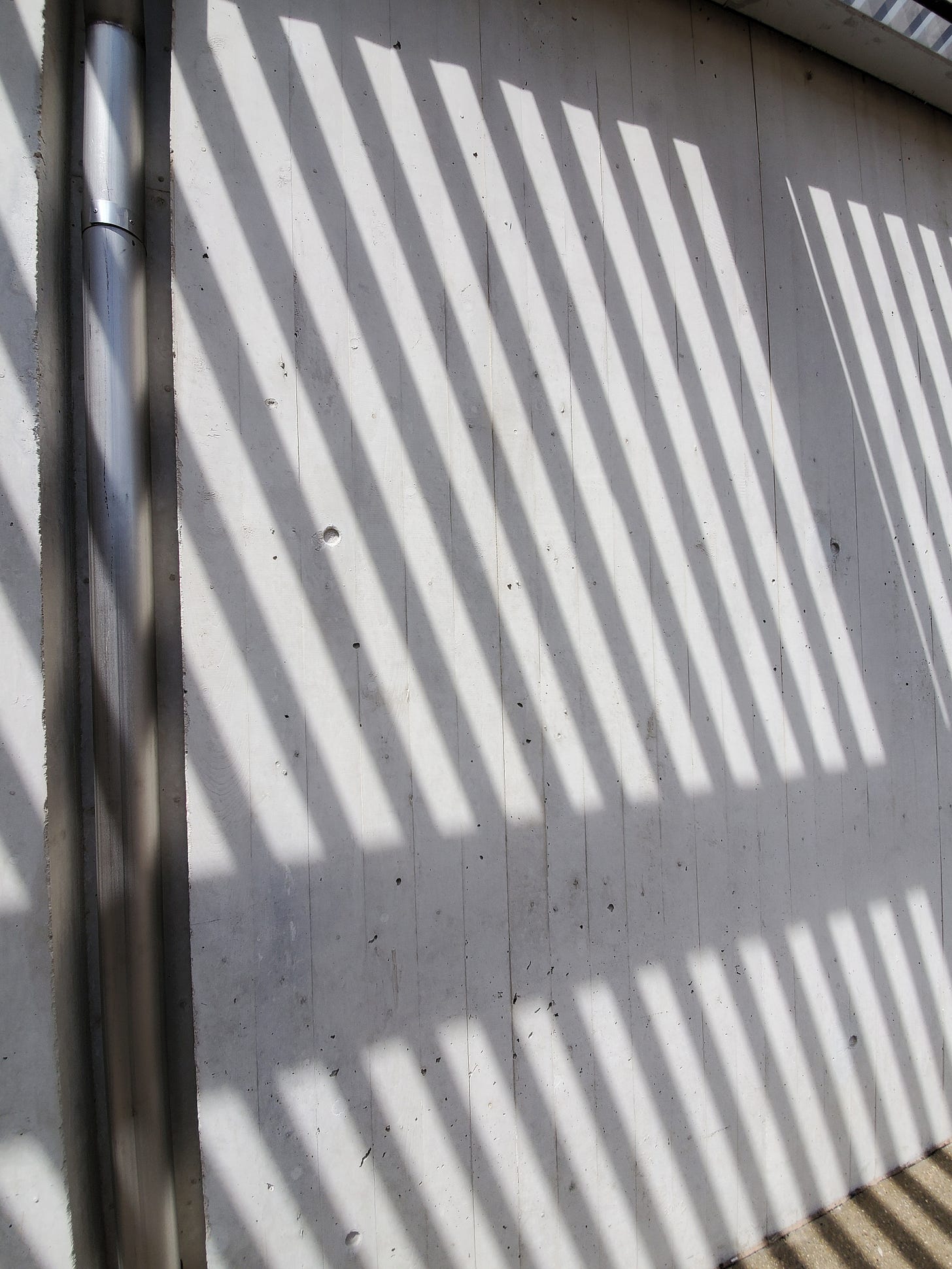 The writing is on the wall. It's no secret that we will most likely be more apart from the relative closeness of classrooms, meeting rooms, bars, restaurants, public transit, stadiums, retail spaces, even open air and communal spaces like playgrounds for some time. Stan Yoshinobu posted a very compelling case advocating why colleges and universities should switch to remote/online learning during the fall and potentially into winter. The list of reasons why educational institutions need to remain closed or in significantly reduced operating circumstances is daunting, no doubt: there's so much to consider, especially the lives of students who are learning under sub-optimal standards, and the lives of faculty and staff struggling to maintain their scholarship while attending to their respective personal responsibilities. Yet the solutions he presents are sensible as we continue to face the impossibility of working through the pandemic without a vaccine, with insufficient testing, without enough equipment to protect and preserve, and with the added strain and stress of communities not doing enough to adequately distance their selves.
Here's a hard pill to swallow. The key societal mistakes were made before we arrived at the present day. We did not invest in pandemic preparedness, we responded slowly and with disorganization as a society, and we have gaps in our society that are being laid bare. It's like we are on a raft and the river is leading us to a dangerous section. The college is in the raft and decision makers in the past put the raft in the river. We like to think colleges are independent from society. In some ways colleges are highly autonomous. But we are in the "river of the society" we have, and what happens to the world happens to us.
I can read and nod, sometimes furiously, at all that he's listing. I can review the list and think about how much I want to abide by it. Colleges and universities are not equivalent to libraries and museums, but the pursuit of learning and gathering reside in parallel universes. It's no less distressing and enraging to know what we are dealing with, how much could have been prevented, and what futures we are creating in this very moment. Half-full, half-empty, often morose: I think that sums up what I'm thinking right now as I stare down many more months of fuzziness between work and home.
Functioning as an ethnic minority, a woman of color working and living in spaces that are often exclusively white, makes it imperative for me to exercise boundaries. Before I could articulate it, there have been invisible walls surrounding me, delineating who I am, what expectations I must meet, how I engage with others around me, what codes to observe where. "It's not you, it's me" goes the saying, and in my case, it's partly true - after all, it's far too challenging to explain systemic racism, perhaps even trickier to explain the experiences of erasure and minor feelings of someone who isn't Black or indigenous. It gets more complicated when I list the many ways I've become complicit by subscribing to dominant culture. Contrary to appearances, though, constructing and living inside these walls enables me to be more at ease. The constraints of this experiment, i.e. being an other-ed individual asked to perform and adhere by rules not created for those who look or sound like me, are necessary: they allow me to bring my most authentic self to 'play' and engage. There's safety and fortitude in not leaving oneself fully vulnerable - and as we know, vulnerability can only be reserved for those we love and cherish.
Rituals of access are a prerequisite for marginalized or under-privileged communities. Unlike gatekeeping, which operates to exclude unless one is familiar with codes of behavior and/or credentials (which are obtained by formal education, or by the class one is born into, for example), rituals of access can be learned and adapted by communal decree. Rituals are habits that center and ground us during times of upheaval and stress. Rituals are adopted by individuals forced to operate from the margins because they provide space for the much-needed transition between joy and anguish, inertia and furtive movement. Rituals, as Seb and Damon mentioned in their talk referenced above, provide us with a certain grit that takes work to maintain but is ultimately worthwhile. Thinking of the prospect of obliterating boundaries between work and home, public and private, surveillance and privacy, I wonder what possibility exists now to create new rituals of access when so much of the world around is no longer open, when so much is being asked of us to surrender in growing schemes against our privacy. How do we observe our collective grief - which an older, more grizzled Nick Cave shares isn't something we get through, ever? What can we do to make space for grief, which also contains within it joy, anguish, boredom, anger? And meanwhile, how can we (re)build walls to safely ensconce us between here and there and the there there when there's no certainty that anything will be truly open like it once was?
***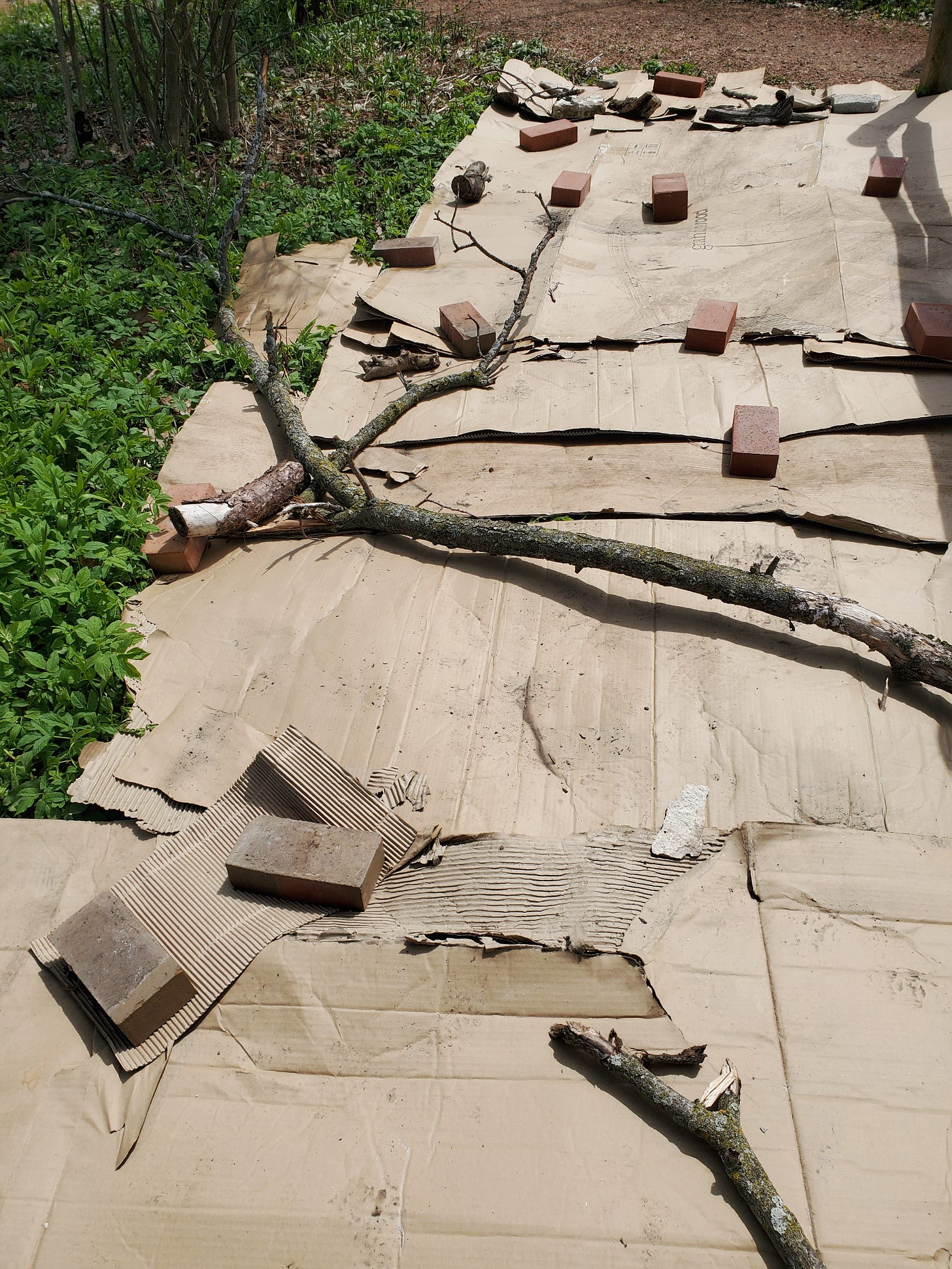 What remains: puzzle pieces of the world we want to recreate; injustice occurring at levels we knew about but never reckoned with; recognition of our shared humanity, albeit with striking dissonances that replicate the old order; trash, climate catastrophe, unwieldy public works projects, inept politicians, and wonderful, indelible art. I'm not an artist, nor do I claim to have any understanding of the arts beyond my own rudimentary wandering/wondering. Like many a modern jackass, I can and occasionally do talk myself into speaking as though I'm a connoisseur with requisite training (but never, ever a gatekeeper). I have semblances of artistic practice. I enjoy being immersed in my own furtive making (if not ever mastery).
What I know: that my Instagram account feeds me shreds of normalcy from other people's lives. As TC said, such snapshots are the frozen pizza I can easily microwave in the white glow of my smartphone and consume. I revel in visual language, virtual galleries of digitized objects or feature-length films or documentary photographs or video art, all of which can be streamed, sometimes downloaded, often appreciated in a browser tab in the relative comfort and privacy of my home. I know that the ways I rebuild my world might be through flashes of inspiration from digital means but even they are far too hollow to grasp at the gravity of apprehending anything in person.
What do I dream? If only I could remember. If only I could delineate the events. If only I could write them out. Meanwhile, WMC on dreamstamps:
During a lucid dream, in which you are aware of the fact that you are dreaming, and can even direct the scene, it is possible to note exactly when and how the maze starts to turn on itself or to turn on you. But the real triumph for me is to identify the path of a dream from point Z to point A. This morning, with the lingering jet lag, I reach this triumph five times, and each time there is the feeling of stepping into a deep bank of snow. The thought about simultaneity came together the previous week possibly because of this jet lag: when I first returned from Taiwan, I woke up at four in the morning, and instead of trying to return to sleep I encouraged the dreams to play themselves out for thirty minutes more, sometimes for another hour. By then I would start to wonder about their logic, their uncanny threading of anxieties, all the transitions—sequences—that connected them. And then I would get dressed and leave the house with my camera.
I fall asleep dreaming of when I can return to wandering outside with a camera. I dream of seeing things on streets different than the ones I've restricted myself to. I dream of following directions to places I haven't been yet in different cities. I wander in circles, pausing to check my progress with a map I've bookmarked on my smartphone, redirecting myself according to my feet and the path taken by the sun and signs that might make sense were I to find myself somewhere that uses an alphabet I can form. Shapes that slope and slip and come back together to bring me back to where I am now, dreaming that I've wandered far from the person I am here and now when the dream itself is only made possible by a network of loved ones providing the pillow, blankets, bed, quiet, hush, calm, lush, softness that I wouldn't have had on my own. What I'm dreaming of is being apart and a part of something bigger than me. I'm dreaming that I still get to keep taking not great photos with cameras I'm still learning to use, fidgeting with settings and angles. But the photos I take in my dreams do not document certainty, only things in progress, slow change, constant little changes that make me question my eye, my camera, my mind, my intentions in the first place.
***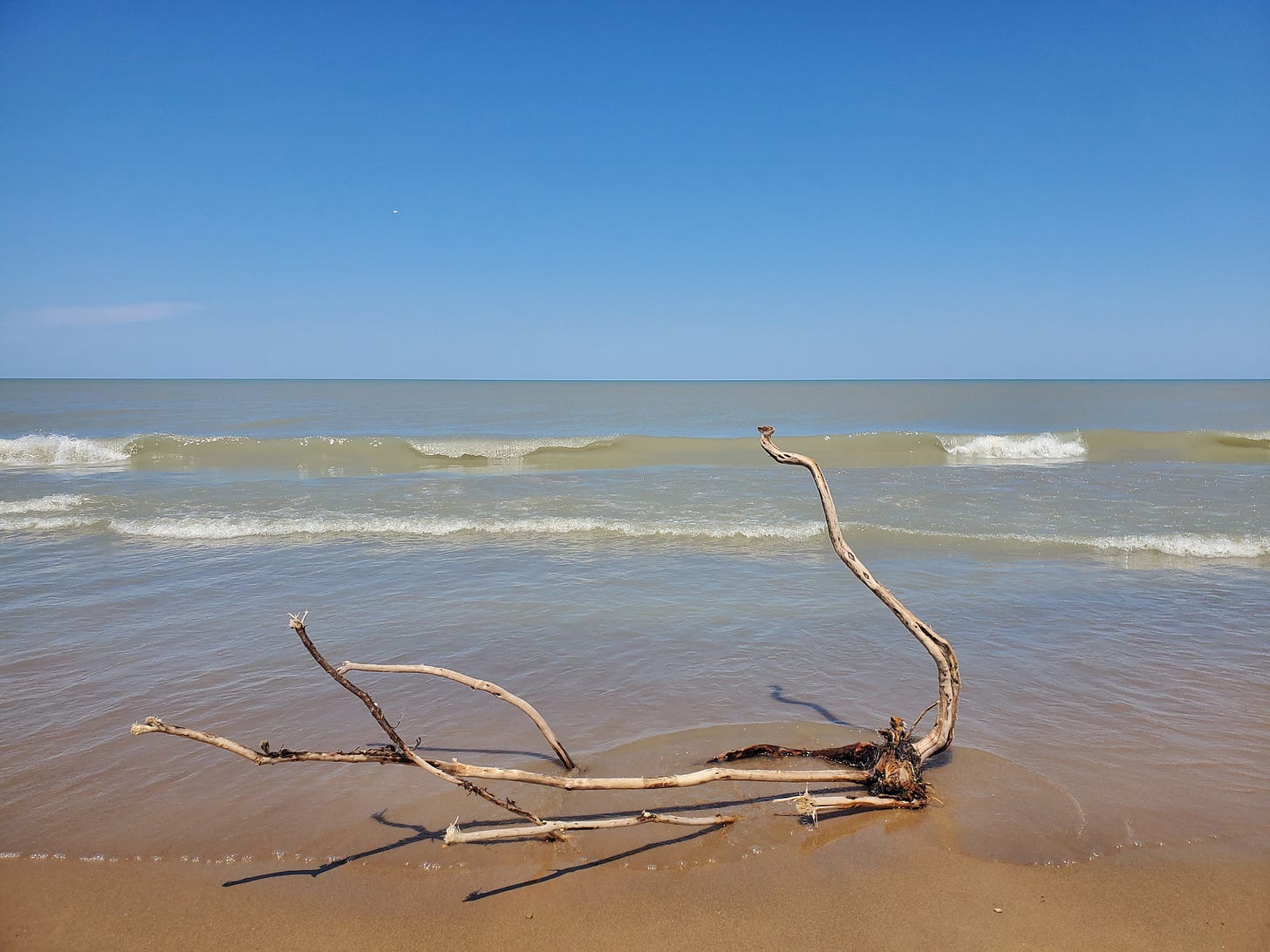 I started writing these missives as a way to make sense of what I was experiencing. I started writing because I wanted to check-in with the far-flung friends who felt even more distant in this time. I started writing somewhat regularly (a definition that changes frequently as more time lapses between each episode) because I needed to express myself somehow. I gave these missives a title that actually started as a play on Love in the Time of Cholera. Nila shared a letter with me that García Márquez's son, Rodrigo, addressed to his dead father. The letter strikes the right note between being a message of mourning as much as a reflection on what his father might have thought of the virus: "It's not just death that frightens us, but the circumstances. A final exit without goodbyes, attended by strangers dressed as extraterrestrials, machines beeping heartlessly, surrounded by others in similar situations, but far from our people. Your very own worst fear, loneliness." Lovers are braving every obstacle, including death, to be with one another. And yet, here I am, writing about love in the time of coronavirus because the kind of love I'm yearning for is the one I can't shine off of anyone, the kind that needn't risk death (yet). Instead, it's the kind lodged deep inside my mind, the one that every self-help book tells me is primal - it all comes back to me.
Masha Gessen describes the difference between loneliness and isolation using Hannah Arendt as a guide. Loneliness is the endpoint of totalitarian rule. Think of persons incarcerated for decades, condemned to grueling loneliness among other cruelties. Reckoning with isolation is one thing - realizing the lack of physical proximity, and therefore, a lack of power. Loneliness doesn't trump isolation. Rather, it is the ultimate form of haplessness compounded by rusting layers of ineptitude:
One can be lonely and not isolated, or isolated and not lonely. A person who is isolated cannot act with others, but still can act—still can create and send those creations out into the world. Loneliness is the inability to act altogether, either with others or alone. Arendt links loneliness to the states of uprootedness and superfluousness: having no place in the world, nothing to give to the world. This, in turn, is linked to the loss of what she calls "common sense"—the shared reality that allows us to know ourselves, to know where we end and the world begins, and how we are connected to others.
My brain still attempts to make connections and find patterns where there might be none. My brain also feels like that sludgy mush stuck inside of a pan of rice cooked with too much water and too little attentiveness on a forgotten burner, the kind of thing my mother might have scolded me for when I was younger (after all, only the lazy, dumb, or mute can't cook a pot of rice properly). I now find my concentration wavering, unable to lodge myself from a sadness that's different than the ordinary melancholy that's a central part of my personality (I am what I am, and I've made peace with that after all these years). Gessen points out that even those who are self-isolating with loved ones are experiencing fights, doubts, highs and lows, clashes about child-rearing. Thought you had problems before? Try submerging all those pointy feelings into a hyper-anxious container of partner, children, all the self-help channeled through memes and videos and armchair diagnoses in the world, and invisible health experts plying and teasing us with what could be the next turn in a long, long road to collective (non)recovery from a virus. Private lives are the only ones we lead. Divides between public and private torn apart. What happens when we can't find the needed vicissitude of solitude to become the person we want to love most? Gessen writes that solitude is the ability to work alone while still feeding upon human connection. What's lost when we can't conjure the solitude needed to imagine our mutual futures? To what address do we write to when there's no one there to receive furtive notes to self?
Rodrigo admits that he's still in a fog: "It seems for now that I'll have to wait for the masters, present and future, to metabolize the shared experience." I'm sad and stupid with the present. I find myself yearning for recognition, that moment of "Yes, I exist, you exist, and now what or who can sustain us through this gigantic mess while we can't be together?" It's nothing but my strange self, the one who wants to love and hold and share what I have with all who need me.

My forms of therapy: I flip through images of thousands of tulips planted as part of a public art installation. A week ago, I watched "Chungking Express" and briefly allowed my grief to contain joy: stories of last-minute, late-night impossibilities and doubled lives of lovelorn cops who don't do much police-work in 1990s Hong Kong. It was utterly charming. I even enjoyed the soundtrack of easy karaoke hits and throwbacks to the kinds of cocktail hours grown-ups used to have in burnt orange rooms. Its ambiguous ending - of tickets that may or may not lead to the destination of one's choice, of journeys that don't necessarily promise lovers' arms - was incredibly satisfying: there are no easy answers in this time.

And finally, when I've exhausted all my usual forms of release, I stumble upon this balm of a poem by Wislawa Szymborska:
Dreams

Despite the geologists' knowledge and craft,
mocking magnets, graphs, and maps—
in a split second the dream
piles before us mountains as stony
as real life.

And since mountains, then valleys, plains
with perfect infrastructures.
Without engineers, contractors, workers,
bulldozers, diggers, or supplies—
raging highways, instant bridges,
thickly populated pop-up cities.

Without directors, megaphones, and cameramen—
crowds knowing exactly when to frighten us
and when to vanish.

Without architects deft in their craft,
without carpenters, bricklayers, concrete pourers—
on the path a sudden house just like a toy,
and in it vast halls that echo with our steps
and walls constructed out of solid air.

Not just the scale, it's also the precision—
a specific watch, an entire fly,
on the table a cloth with cross-stitched flowers,
a bitten apple with teeth marks.

And we—unlike circus acrobats,
conjurers, wizards, and hypnotists—
can fly unfledged,
we light dark tunnels with our eyes,
we wax eloquent in unknown tongues,
talking not with just anyone, but with the dead.

And as a bonus, despite our own freedom,
the choices of our heart, our tastes,
we're swept away
by amorous yearnings for—
and the alarm clock rings.

So what can they tell us, the writers of dream books,
the scholars of oneiric signs and omens,
the doctors with couches for analyses—
if anything fits,
it's accidental,
and for one reason only,
that in our dreamings,
in their shadowings and gleamings,
in their multiplings, inconceivablings,
in their haphazardings and widescatterings
at times even a clear-cut meaning
may slip through.

What do my dreams tell me now? Wake up, find me, talk to me - I'm waiting.
***
This is Episode 13 of "Love in the Time of Coronavirus," a semi-regular check-in with vignettes, questions, and other ephemera related to spaces and beauty-seeking during a global pandemic. There are quite a few links in this piece that I encourage you to click on, but if you don't want to have a trail of tracking codes activated each time you click, then here's the full list of links for you to cut and paste into your browser.
https://www.nytimes.com/2020/05/04/us/coronavirus-live-updates.html?action=click&module=Spotlight&pgtype=Homepage

http://sarahelizabethlewis.com/about/

https://www.wired.com/story/lets-save-some-lives-doctors-journey-into-pandemic/

https://www.elliottwoods.com/index

http://www.wmcisnowhere.com/about-wmc

https://www.nickcave.com/books/the-sick-bag-song/

https://waxy.org/2020/04/paste-parties-the-ephemeral-chaotic-joy-of-random-clipboards/

https://www.aaronland.info/weblog/2020/04/06/futures/#mw20

https://millsfield.sfomuseum.org/search/?q=air+sickness

https://twitter.com/thisisaaronland

https://medium.com/@sebchan/the-new-analog-a-two-part-conversation-with-damon-krukowski-friends-mw2019-77e1765847c9

https://medium.com/@sebchan

https://twitter.com/stanyoshinobu

https://theiblblog.blogspot.com/2020/04/a-case-for-virtual-fall-term-2020-and.html?m=1

https://www.newyorker.com/books/under-review/minor-feelings-and-the-possibilities-of-asian-american-identity

https://www.theredhandfiles.com/create-meaning-through-devastation/

https://www.thisamericanlife.org/293/a-little-bit-of-knowledge

https://aperture.org/blog/are-virtual-viewing-rooms-the-future-of-photography/

https://brooklynrail.org/2020/05/fiction/Dreamstamps

https://www.theguardian.com/artanddesign/2020/may/10/through-my-lockdown-lens-11-leading-photographers-capture-their-confinement

https://loveinthetimeofcovid19.substack.com/p/love-in-the-time-of-coronavirus

https://www.instagram.com/nbhattacharjya/

https://www.nytimes.com/2020/05/06/opinion/coronavirus-garcia-marquez.html?referringSource=articleShare

https://www.newyorker.com/news/our-columnists/the-political-consequences-of-loneliness-and-isolation-during-the-pandemic

https://www.ssense.com/en-us/editorial/culture/tulips-at-the-end-of-the-world

https://www.rogerebert.com/reviews/chungking-express-1996

https://www.poetryfoundation.org/poetrymagazine/poems/53834/dreams-56d23382e5523