Love in the Time of Coronavirus
Episode 8: A codex, splayed, opened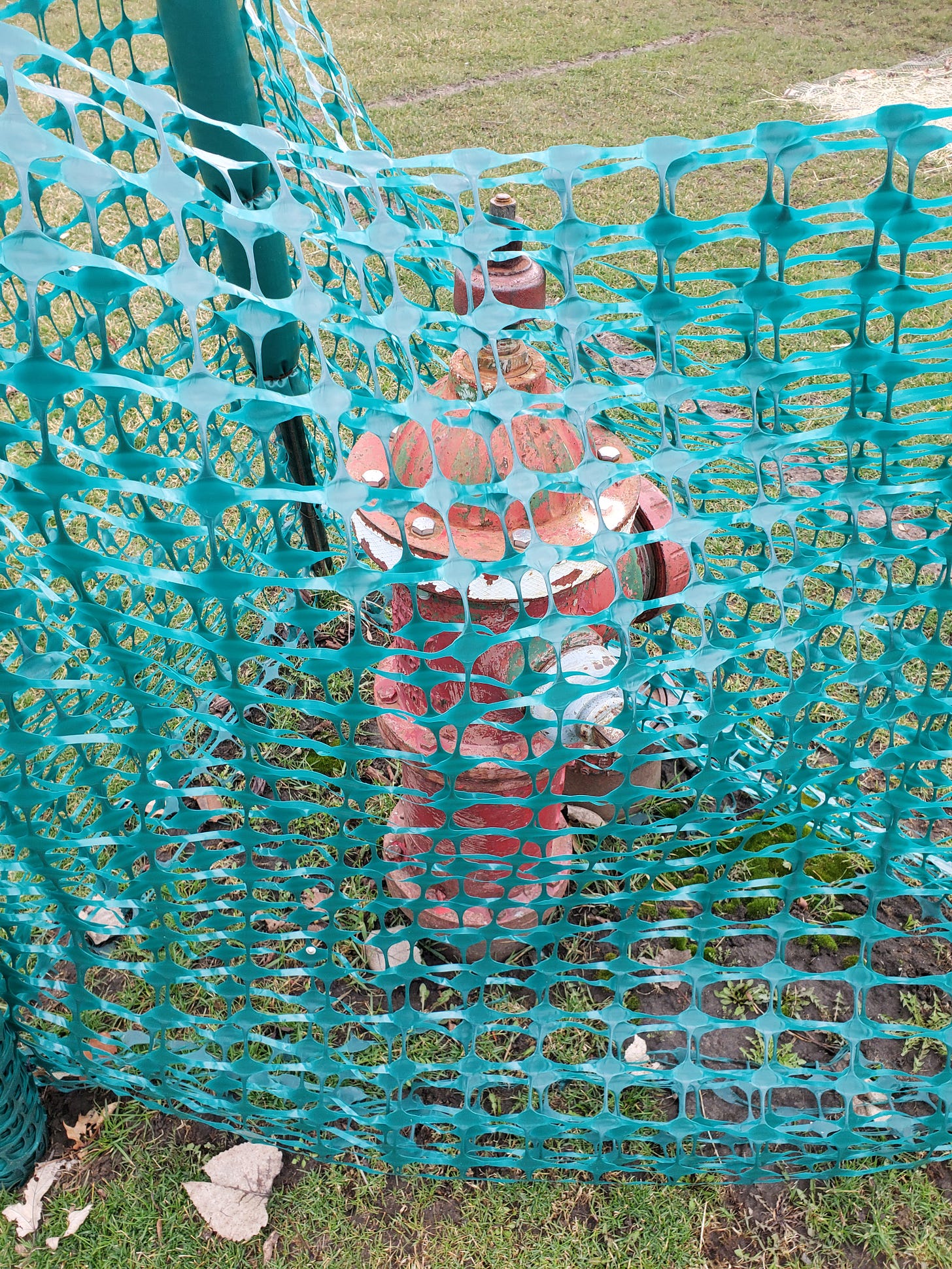 Hello.
It's almost the end of March. Leaves from last fall are still strewn across grass, not fully decomposed after an unusually light winter. Rainfall brings the green back, ever so slightly. When I walk, I still bundle into a coat, shivering with each step. Depending on the time of day, there's puddles on the ground that reflecting white and gray and stray black lines, the branches that come into fuller view and muddle the water as I get nearer. "How beautiful it must have been, the earth, that first time seen from the air."
I've been composing this episode for a few days, scrapping the words, grimacing at the flimsiness of my words and process. Sheltering in place stunts my rituals and obsessions, a flagellation of spirit manifesting, what I resist persisting in the stops, starts, a frayed edge of a hangnail distracting me. "It is not essential that they write a lot; only 150 words each day is enough. All that matters is the routine." If only I could take Amitava's advice. And yet, I should explain: this writing is as much for me to check-in with myself as it is for checking in with anyone who wonders enough to click. There's undefined comfort in writing what's tangled up in my brain, even as I belabor the syntax and reconstruct phrasing.
Ritual. For nearly two years, I kept a partial visual log of my comings and goings to and from work. It started as an observation, and later became a mundane joke: really, a dumpster? Really, a shred of plastic on pavement? Tracking seasons and minute changes until finally, like all things, it had to end. What I took away from my pretentious project (I do gravitate towards pretension, this is true) is how ritual, no matter how clumsy or inchoate, allows me to step away in order to reconnect and when I don't make space for such ritual, I lose track of intentions that I've yet to set but intend to manifest if that makes sense.
***
TC posted a list of songs earlier today that I added to my ever-rotating streaming collection, and in a completely serendipitous way, I found myself hearing to the first notes of something I heard only for the first time just a few weeks earlier under very different circumstances. Back then, I had used my large, over-the-ear headphones to hear it (because how else could one fully immerse oneself) and found myself transported to the opening of a film that would likely never be made: the kind of debut that starts with gray-blue water slipping back, forth, back, forth across purple sand on Pfeiffer Beach. A friend had recommended a different piece by Eliane Radigue, but my preliminary searching led me to this instead: here, as with many of her other pieces, the music hums, jars, cascades, stretches, it's a density that I don't ordinarily seek out when I search for songs and yet, in this weird half-time when my rituals are null and all I do is stop and start, it's these dark, atmospheric passages that I want to linger in, a holdover from the sounds I'm re-learning to trace while my hearing returns to full capacity: "One thing about listening: when you listen to classical music there is a way of listening by reading the score at the same time. It's very interesting intellectually if you want to make an analysis but the best way to listen is to just, you know, let the music go, be invited by the music." So much of the music I listen to, share, re-share acculturates to the ether around me, and I wonder: is anyone listening to what I've heard? What part invited them to just go and be? If anything, this pandemic has forced me to burrow further inside and simply be present in ways I never wanted to, letting go, watching, waiting, seeing each day fall upon itself in waves.
A few days ago, Beatriz and Judy took a walk in the empty streets of New York City. There's been an array of photo essays (see here, here, and here) showcasing the spectacular disquietude of spaces upended and closed, with no bodies to navigate between and around. "Soho. On 9/11 the hum of the air conditioners kept the deadly dust-out. Now, even the buildings are holding their breath." How does the quiet invite you to pause? Can we ever move beyond the eerieness of empty and instead be still with the silence? Invite me, I say, let me be able to be alongside it, alongside you, along with all of the things that are now asked to remain alone.
***
Another Sunday, and another WMC joint. This time, there were 7 of us, staring at one another across time zones into each other's eyes. I read a piece from Bento's Sketchbook by John Berger, my short read focusing on sounds that attempt to capture what we see when we trace with what feels like fingers than can't. I could spend hours with this slim mixture of drawings, short memories, glimpses at times spent reflecting with charcoal, interspersed with passages from the philosopher Baruch Spinoza. Describing a short walk inside a museum to glimpse at a private collection, we're treated to observations like this one: "She is not looking at the spectator. She is looking hard at a man she desired, imagining him as her lover. This man could only have been Drost . . . . To be so desired - if the desire is also reciprocal - renders the one who is desired fearless. No suit of armour from the galleries downstairs ever offered, when worn, a comparable sense of protection." It's this laser-like ability to hone in on exactly that single kernel of realization that so many of us don't have when we see (to be fair, this is the man who wrote Ways of Seeing), but then, he does so with such ease, grace, and charm, fully aware of how quickly the prose could fall into parody if strayed a little too far into the purple. The book is filled with vignettes about visits to museums, faces of all kinds, run-ins and ramblings about others in temporary spaces, references to famous and ordinary people. I'm not quite getting at what I love about this book that talks about the habit of drawing, so instead, I'll stop here and let another review take up where I would have just blathered on.
Each person read with joy or curiosity or sorrow, sharing pieces of comfort that we've used to tether ourselves in our next normal. Yet it was Colette who made me stop with this Natalie Diaz poem, "Self-Portrait as a Chimera." I won't quote all of it save for the part that yanked me awake and made me want to read and re-read what I just heard her say:
The gravediggers and their beautiful shoulder blades smooth as
shovel heads. I build and build my brother a funeral, eating the dirt along the way - queen of pica, pilferer of misery feasts - hoarding my brother like a wrecked Spanish galleon. I am more cerulean than the sea I swallow each day on the way to reaching out for him, singing his name, wearing him like a dress made of debris.

The dark rosettes name me Jaguar. These stripes are my slave dress. Black soot. Red hematite. I am filled with ink. A codex, splayed, opened, ready to be burned in the square --

         I am. I am and am and am. What have I done?
Lost my words in trying to describe this, but here we are. What part is flesh, what part is stone, what part is pattern and what part is lace without skin? "'Lace is a kind of white writing which you can only read when there's skin behind it,'" or at least, that's how Berger remembers it in one of his many vignettes. Re-read the lace once more.