Love in the Time of Coronavirus
Episode 14: Perfect Chameleons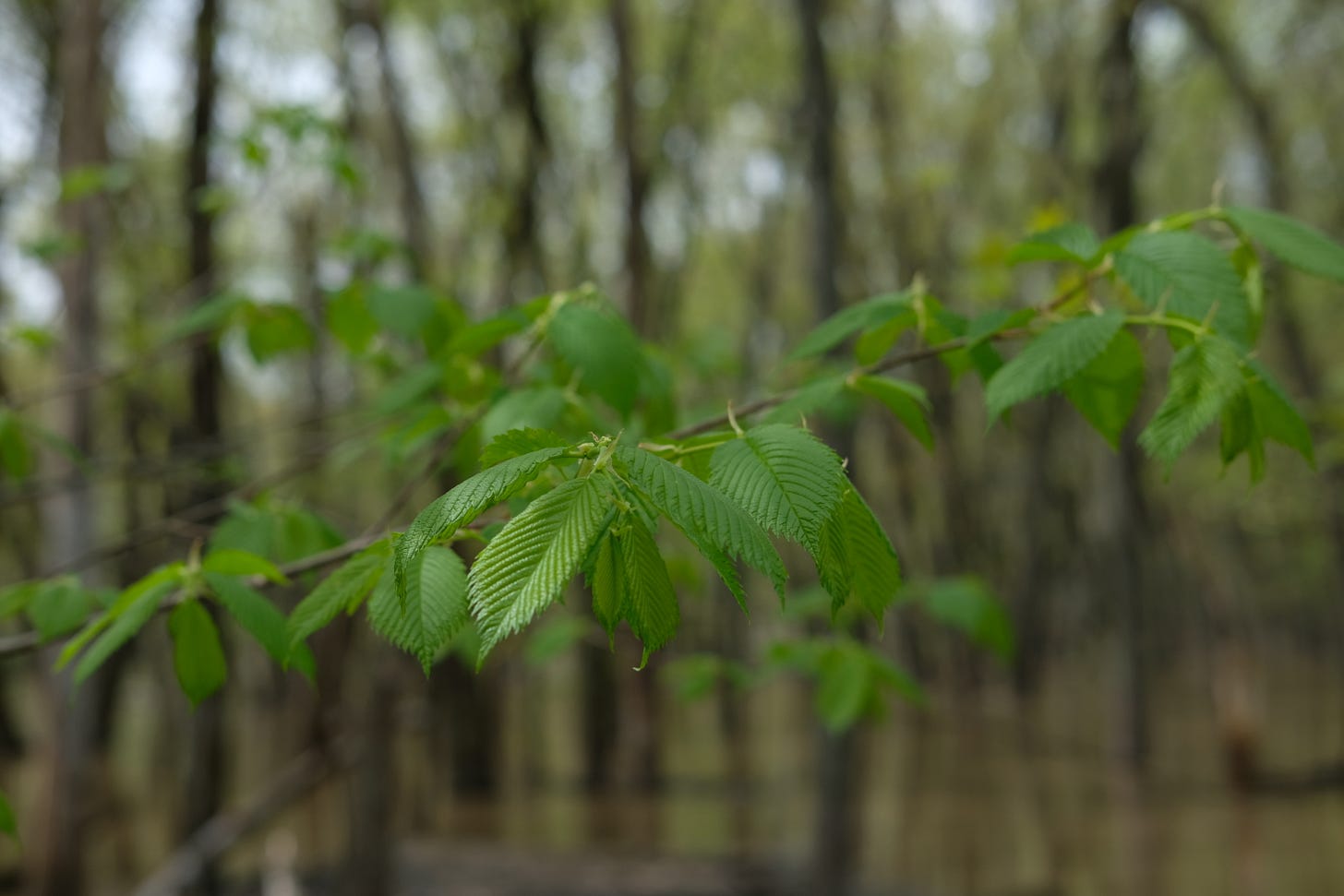 Hello.
About a week ago, I drove to an outpatient clinic for a test. I parked in the lot, walked through the revolving doors. I felt tenuous, hedging between being distant but not so far that my voice could not be heard through the fabric across my mouth. I recited my name and details to the receptionist. I was directed to sit in a bifurcated waiting area. I chose the side where there were no other patients were waiting.
The month of May isn't always warm enough to travel without a jacket. I sat up straighter than usual in the vinyl-covered chair. Molded plastic wall shelves that once held magazines and pamphlets were now empty, confiscated of the things that might carry traces of the virus. A sign near the receptionist warned that no video or photographs be taken while in the outpatient clinic. But I couldn't help myself. Next to one of the doors was a sign commanding all patients and their carers: "ZERO TOLERANCE of Aggressive Behavior and Threatening Language." As though I would dare lay a hand. As though someone else would dare raise their hand. I stared at my hand, puffy with stubby fingers. The phlebotomist later drawing my blood had to prick the crook of my left elbow twice to find a vein open enough to draw from, and even then, only half a vial was filled with deep crimson liquid.
Leaving the clinic, I found my car and, somewhat to my annoyance, another car parked immediately next to mine. I've learned to practice social distancing to the point where I take extra efforts to park farther away to avoid others' vehicles and respective opportunities to be within six feet of passers-by. There was a father and daughter sitting inside a SUV, music playing from inside. It was warm enough to keep the windows down in the sunlight, but I shivered inside my jacket. Twelve hours later, an email notified me that a test result could be accessed in my secure patient portal. Six hours after the initial results were released, I received another email notifying me that I could continue taking my medication as prescribed. Outwardly normal, minus the swelling and other missing muscle memory. Outwardly normal, minus the throbbing in my head and heart and stomach, fearing that I'd have to do what I never wanted to do all over again. Outwardly normal, minus the tests that told me what I wanted to know: negative.
***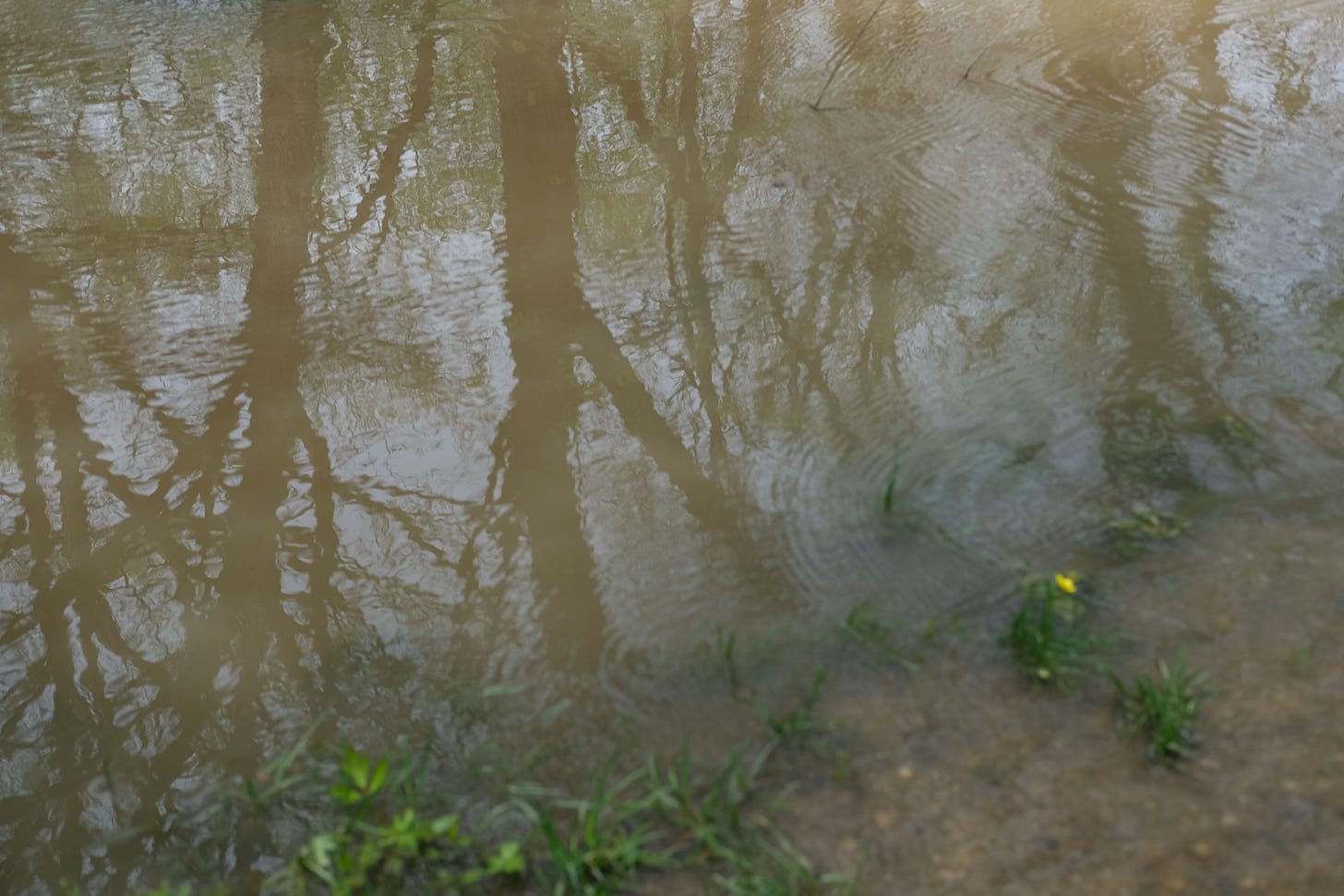 Two days ago, I woke up at 6 am, determined to make this day, this particular Friday, more distinct than the blur of the day before. One hour after I awoke, I joined 7 women I never met before for a loss circle. Like everything lately, the group convened online. Unlike my other convenings, this group was comprised of individuals solely based in the U.K.. Everyone was affiliated with the funding or stewardship of arts organizations. The idea for the loss circle - essentially, a conversation about coping with the loss of renewal in civil society - stemmed from a series of questions drafted and developed by Cassie Robinson: How do we decommission organizations that no longer serve their purpose? What compassionate models exist for slowly transitioning and ending a project? How does power influence what gets closed, and how such closure is implemented? Following the outbreak of COVID-19, questions regarding solvency shifted towards more pressing realities about overall uncertainty. Knowing that so many organizations will likely shutter from a lack of funding and support, then, how can we best cope with inevitable losses in the arts' sector? And how do we support the carrying of knowledge and expertise into whatever comes next?
I joined the conversation as the lone non-British, non-arts' organization affiliated member. My view - speaking from an overcast America splayed and shredded by systemic failure at all levels of government - is filled with questions: concerns about viability and strength, particularly in the face of misinformation, budgetary windfalls, catastrophic health care gaps, and generational disruption (particularly for youth). Listening to participants share their anxiety about what might (or might not) be saved from the rubble made me feel somewhat optimistic. If there are this many people who care so deeply about what they do, then, surely there's possibility in what we could do with all that passion next? COVID-19 didn't grant us the grace to consider such possibility. No, the disease wasn't entirely unprecedented, but the wide-ranging impact was not predictable (or at least, easily understood by a layperson like yours truly). Reflecting back on Cassie's first post about the concept of a humane 'farewell' to organizations, here's what stands out most to me: "How do you design a process of healing and restoration? For the people involved and the wider set of relationships and systems of which it was a part. How do you help people adjust, to cope and to make sense of the change?"
A few weeks ago, I stood in the middle of a nearby forest preserve. An onslaught of rain had made a tributary rise and course through trees, a murky mirror for the late afternoon light. The air smelled slightly like burnt wood, a breeze quivered through the standing water. The picture I finally took from that moment is blurry, but I kept it.

***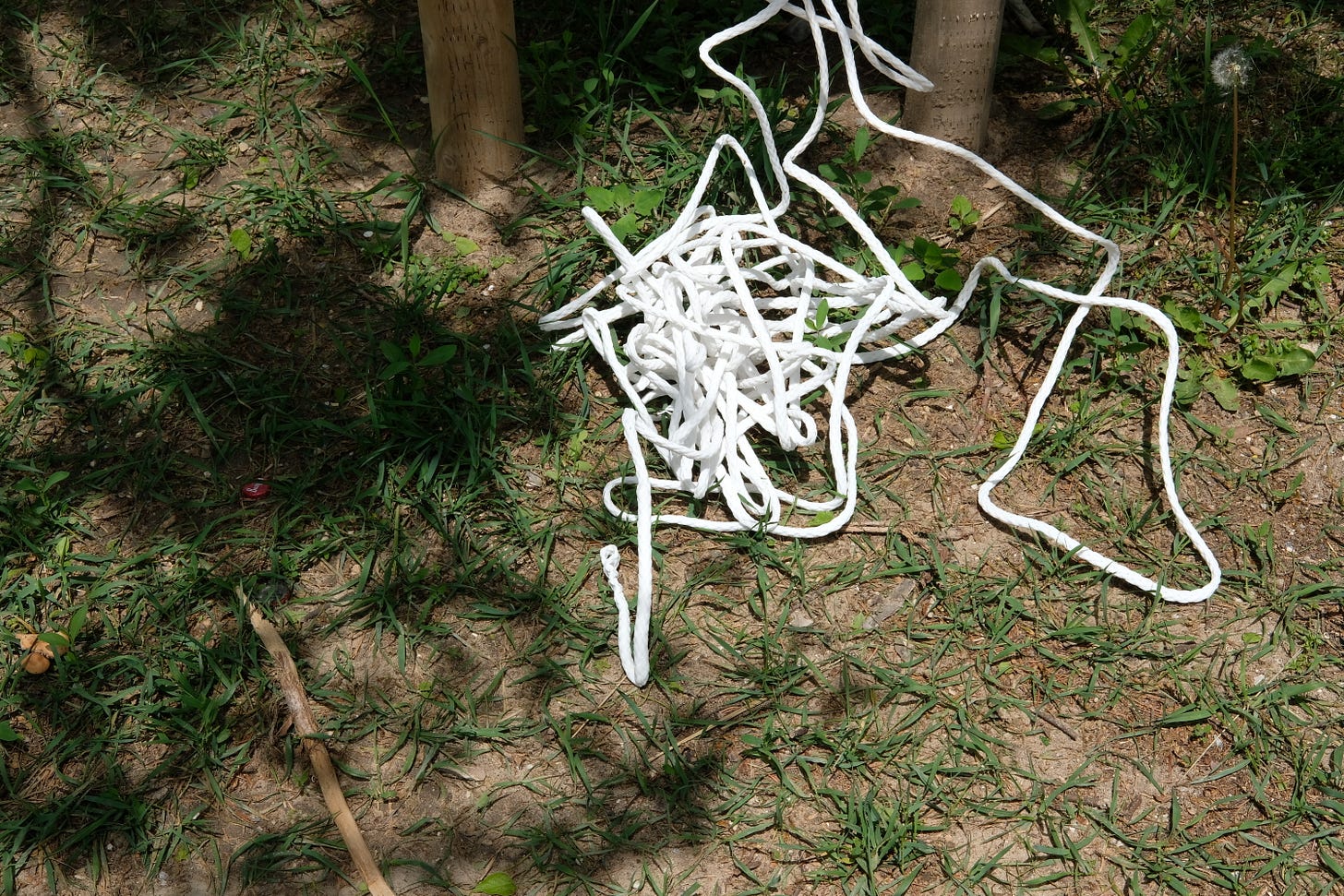 George Floyd was an unarmed Black man who was killed while in police custody in Minneapolis on the evening of May 25th. Several onlookers captured video footage of him while a white police officer pinned him to the ground and pressed their knee to Floyd's neck. The cause for such violence? Suspicion that a counterfeit $20 bill was used by Floyd at a nearby convenience store. Three other officers stood guard and did nothing while this act of brute force took place. Onlookers begged for the officer to relent. While I have strenuously avoided watching video footage - I have seen and heard enough violence to know that I don't have to re-traumatize myself in order to grasp what happened - I was not able to escape the photos. The images capture at different vantage points the zeal and sense of accomplishment expressed by the white officer as he firmly pushes his knee into Floyd's neck for what must have felt like an interminable eight minutes and 46 seconds. What horror must have passed in his mind, in their minds, in everyone's minds while this took place. It estimate that within period, Floyd was unresponsive for the final two minutes and 53 seconds. It's trite and trendy to say that time is a flat circle. In this case, time stretched out, time echoed, time ran on for far too long and ran out.
In 1992, I was a teenager when I saw news reports that replayed video footage of Rodney King taken out of a vehicle and beaten for resisting arrest by police officers in Los Angeles. I remember when the officers involved with the incident were acquitted, and I remember grainy news reports of 'rioting' and 'looting.' I remember these things again, and think about how many times have I seen and heard this story, i.e. an unarmed Black person being abused and brutalized by police forces. I remember feeling rage and disgust and fear, and I recall how all of these feelings came together to knot against my neck and shoulders. A quick internet search confirms that Rodney King eventually wrote a memoir about his life and the incidents that followed his traumatic beating. Shortly after he wrote the memoir, King died by drowning in a pool while experiencing a combination of a drug and alcohol overdose in 2012.
Now, as the 'adult' in the room, I'm not involved with direct action. Instead, I donate to groups helping sustain activists, or bail-out funds for those arrested during protests. Conversations that hint at anti-Blackness are now peppered by my auntie death-stare, followed by awkwardness that I deem as absolutely necessary. I have young people in my life now, and I tell them, in ways that make the most sense, about what happened to George Floyd. I haven't told them about Trayvon Martin or Tamir Rice or Ahmaud Arbery or Breonna Taylor or any one of the other Black people who deserved to live but instead died simply while they were going about their own business.
Black death is not what I want to recall. Black life and joy, rather, is what I as a non-Black person want to celebrate and honor. Yet despite the increased footage and documentation citing what we know - i.e. that Black bodies are being brutalized by the police routinely and without just cause - we have yet to see actual reform. COVID-19 has had an outsize impact on Black, indigenous, and Latinx populations in the U.S., leading to more deaths in those groups than any other. The disproportionate impact of the disease on these groups is an indicator of the systemic oppression they already faced when it came to lower health outcomes and linked poverty. Meanwhile, spurious acts of police brutality against Black and brown bodies run unabated, yet another festering sore that we collectively refuse to reckon with.
Earlier this evening, I shared a few words with my neighbor. He's an older white man who has been sheltering in place for the past eleven weeks. He also happens to reside in the same home that his parents once bought in the mid-1950s. Standing six feet apart in our yards, we exchanged a few pleasantries about the weather. Then I listened to him talk about possible home renovation projects he was exploring: a new garage, an expansion of the upper level. I told him that renovations for our place would be on hold until we learned more about the eventual 'recovery' of our state. He smiled, raised his glass of pinot grigio and said with confidence: "We are so resilient!" That here we were, weeks afterward, still with jobs and money to spend, and here we we could see so many people out and about after so long, and why of course wouldn't we emerge after all of this? An hour and a half after that conversation, the mayor of Chicago announced a curfew between 9 pm through 6 am in an attempt to disperse 3,000 protesters who were disgusted with police violence and fed up with the feeble judicial system's response. We live merely 7 miles from the city's limits. The relative quiet of the night was interrupted by a stray car on the road, another reminder that I reside in parallel universe, far apart from the reality of being Black in a system designed to oppress.
***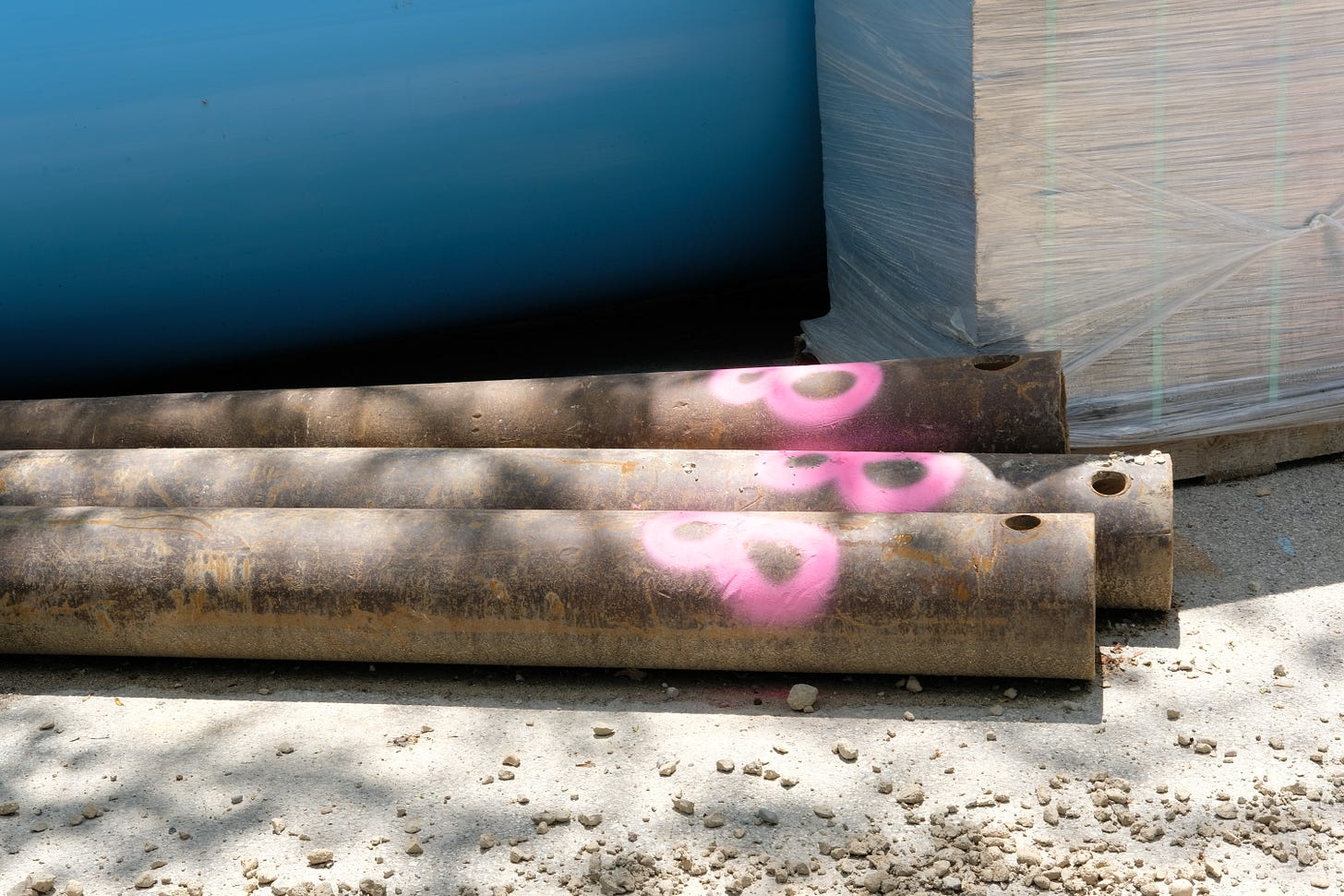 I began writing this newsletter in a state of confusion. The things I had known to be true - the boundaries that delineated home, work, family, friends, and colleagues, the places that stood still in spite of the seasons changing around them, the sky that switched on the turn of a cloud from slate to cerulean - were no longer true. It's easy to point to the virus as the exquisite crash that made it all apparent, but no: there were many, much smaller eruptions that had taken place in my life in the months prior to the immense stillness imposed upon us following the outbreak. Eruptions breaking apart what I thought was foundational led me to more questions. What does mutuality mean? Who and what do I turn to when I seek delight or comfort? What protean shame led me to mask, figuratively and otherwise, who I am, and where does that mask now come off? How do we work in synchrony when our timelines are governed by algorithms not of our making?
During a #lowkeyreadingparty, one of my fellow readers made me stop and consider the exquisite break-up we have from time to time with our selves, our loved ones, and yes, even the ideas we once held so dear. I can't keep my eyes off of it, Isobel O'Hare:
You escaped the cage of your parents and instead of remaining in the wild you set out to find replacement cages. You found them in relationships, in academia, and in jobs you thought would provide the stability and definition your life had always lacked. You leave these cages when your skin begins to meld with the metal and your own limbs have prevented you from roaming. You peel yourself back, which is painful and confusing. It would be so easy to stay right here.




that space, the space we move through, and dwell in, is made up of the infinitesimal crystals that we murmur.




The filmmaker Werner Herzog claims that there is an "ecstatic truth" that lies just beneath the surface of facts. You may gut a fish and label its many parts, but all you have gained is knowledge of a dead thing. If you can watch a fish be a fish and feel content in your unknowing, if you can appreciate beauty without having to possess it, which often necessitates an act of killing, then maybe there is hope for you.
O'Hare writes a series of letters that stop, start, interrupt, contradict, agitate, acquiesce, and pledge allegiance to the self. Thoughtful break-ups are very rare. I can fully admit that all my past break-ups were terrible, explosive events resulting in my never speaking to any of my exes ever again (and vice versa). These weeks of stillness - March, April, and May - reveal to me the gaps in my listening. Failure to compute is exactly that: a lack of linkages between what was said, what was heard, and what was understood. Living in semi-isolation with only my loved ones has been a process of not killing the fish, so to speak. The beautiful mess of not being in sync with the people I've greeted each day with for years is precisely the point.
Contentment, happiness, fulfillment, pleasure, abundance. These are the signs of a substantive give and take, and even when the giving involves so much time that it no longer makes space for the taking, there could still be clarity. Yes, these ingredients come together to create a spirited whole - or do they? Before the stillness, I told myself to count my gratitude. In my mind, I created a grid of what saved me and revisited it when I needed reminders. What happens when that grid is made of half-memories, though? Isobel writes: "As a woman, you experience this every time a stranger on the sidewalk tells you to smile. What you are supposed to understand is that a smile is your social currency. This happiness responsibility can also exist in romantic relationships or in the workplace, where anything other than a sunny disposition may be labelled toxic." What version of normal entertains grief as much as joy? What might it mean to share, not give or take, as the generosity of a phrase is one to be handed down and tossed back and forth?
If nothing else, these weekly #lowkeyreadingparty sessions remind me of what I know. I seek connection. I seek voices. I seek faces. How do I want to be understood? Don't make me smile. Accept the gesture when it arrives. Will yourself to wait, my ordinariness is its own splendor. Celina and WMC exchanged letters in the wan April dawn and heady nights when the lockdown was still so harsh in NYC. Their sprawling meditation on sheltering in place, on cooking, cleaning, sanitizing, browsing, shopping, waiting, entertaining, worrying, and caring, outline such an exquisite patience amidst deep socioeconomic rupture. I marvel at how they sat and wrote to one another. The protective archipalego, comprised of each of us in our separate islands that nevertheless connect without land mass, without bodies to mimic in parallel. WMC writes: "This time is incredibly distinct, yes. We are being reprogrammed so quickly inside this suspended state. Or perhaps it's not that we're suspended right now—but acting, active, acquiring new shape." New shapes for the time we're now suspended in, the shapes on the screen, and the shapes I remember from before the closure: these shapes remind me to write more letters.
***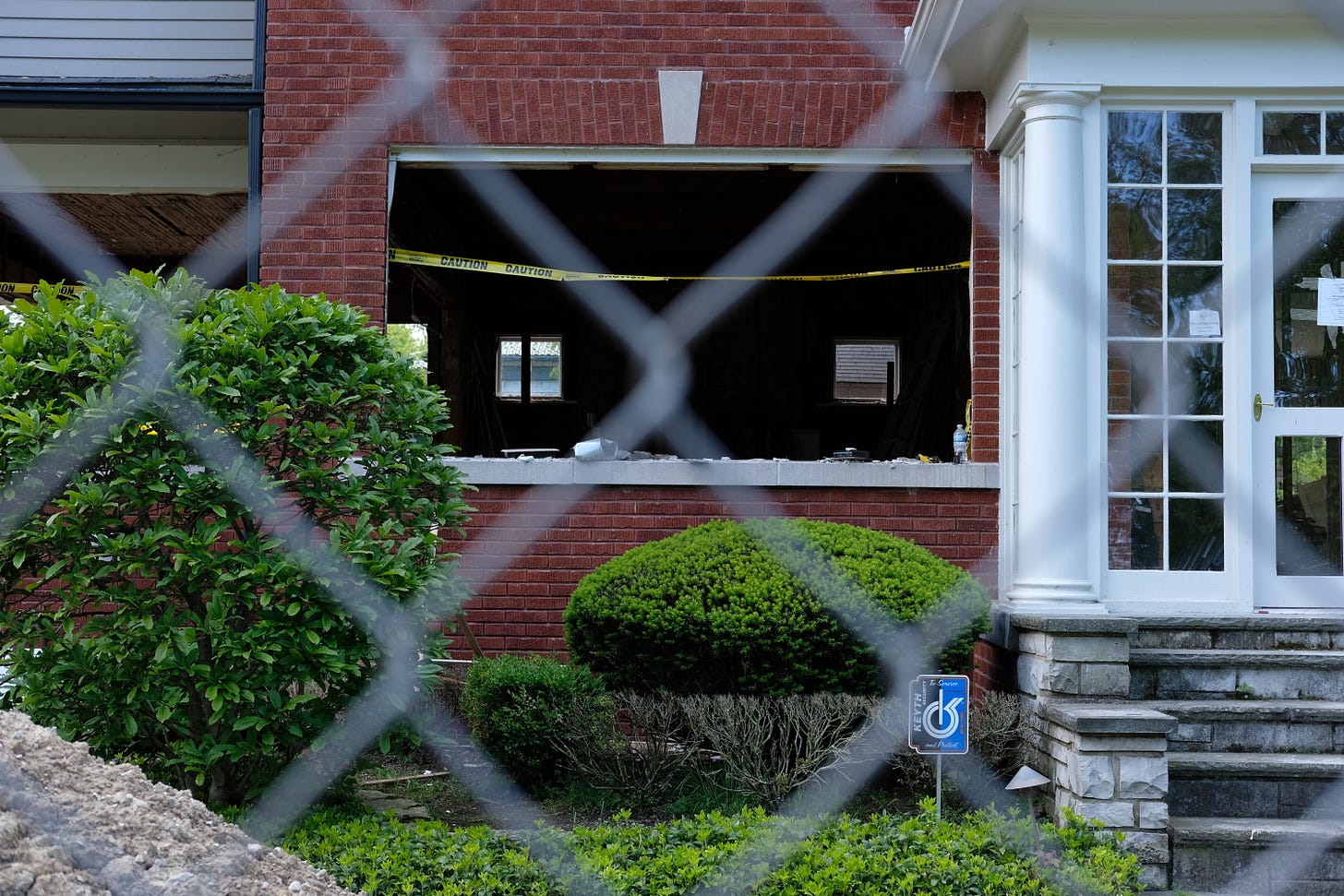 What you're seeing is not what you think it is. What you're reading is not what you think it is. The intimacy gradient I've embraced for now - writing a letter to a you that I can't quite see (or have memories of seeing), via an email service delivering such messages to an inbox accessible only by this you (in theory) - is intended to be like the succession of doors to a home. A big front door welcomes you from the masses outdoors. Another passage ushers you in to a common area, and then another transition before you enter a bedroom or a bathroom. Or perhaps a sitting room for quieter conversation and reflection?
In the digital sphere, such boundaries and transitions are created by passwords, opting-in to 'sign-up', or in some cases, purchasing a subscription to gain entry to another portal. I have nothing to sell, and my comments and questions hardly merit payment. The doors I have are makeshift. They're intended to make it only slightly more private than the broad public 'street' of social media channels. But what happens when any physical traces of the gradient have disappeared altogether? I think about this a lot in relation to the non-existent 'building' I enter daily through my employer's messaging platform or work-specific email inbox. A saved password, click, and then here I am (or not), ready to respond, doors wide open. And if a refuge is needed, I can walk away …. while the echoes of what was read or heard ring circles round my mind, and then, of course, I retreat altogether.
Refuge and prospect come from the landscape architect Jay Appleton. Prospect is a place where we can see others, and refuge is a place were we can retreat and conceal ourselves. A specific prediction of his theory is that people prefer the edges of a space more then the middle. Often prospect and refuge are in conflict, as a prospect tends to be expansive and bright whereas a refuge is small and dark, but there are cases where they are combined in one place; this is why we value private homes with a spectacular view so much, and why we pay so much to stay at scenic retreats. So what are the edges of our social spaces? Are there ways that we can signal either prospect and refuge?
In these pandemic times, there are no places to gather and be seen unless we count the past few days where we've finally emerged from our respective shelters to find solace in the explosion of the street (yes, we hunger for justice). The protests we see now remind me that dominant culture can't exist without subculture. And for subcultures to thrive, for creation to spark, what rituals do we need to re-imagine when the world at large is dangerous? How can we recreate the intimacy needed for one to meet and connect and co-create? I write something intended to be read by a few, but I also write something that I openly share with the indistinguishable 'world' at large. Re-orienting myself back from the secure archipelago I've sequestered within will take so much more stamina than I anticipated.
Yesterday, I walked beside a house undergoing a full gut-rehab. The windows had been removed, and I could now see through the interior and back all the way to the yard behind it. Walls are now bared down to their studs and framework. To protect the construction from the street at large, a temporary chain-link fence stands, as well as "CAUTION" tape along the entrance. The building I once worked in is also in transition, parts of it under construction, parts of it re-oriented to make space for what will eventually be its re-opening. I relish prospect as much as I cherish refuge. I want to look outside and feel inspired. After all this waiting, though, I can't recall what it was like when I took safety for granted.
Amitava Kumar is right: how little we know in spite of the endless scroll of information we now have. He writes: "I think abandoned footwear tell their own forlorn story. A solitary chappal or shoe narrating a tale of hasty exit—not from a glitzy ball, like fair Cinderella, but from life itself. A grim reminder that you were never invited to the world's royal gala." In that house now undergoing a gut-rehab, in the emptied-out space that held glass for a window, a plastic bottle of water sits. There were men working on this site without the benefit of a pause, back to work because the construction of refuge and prospect doesn't stop for information.
***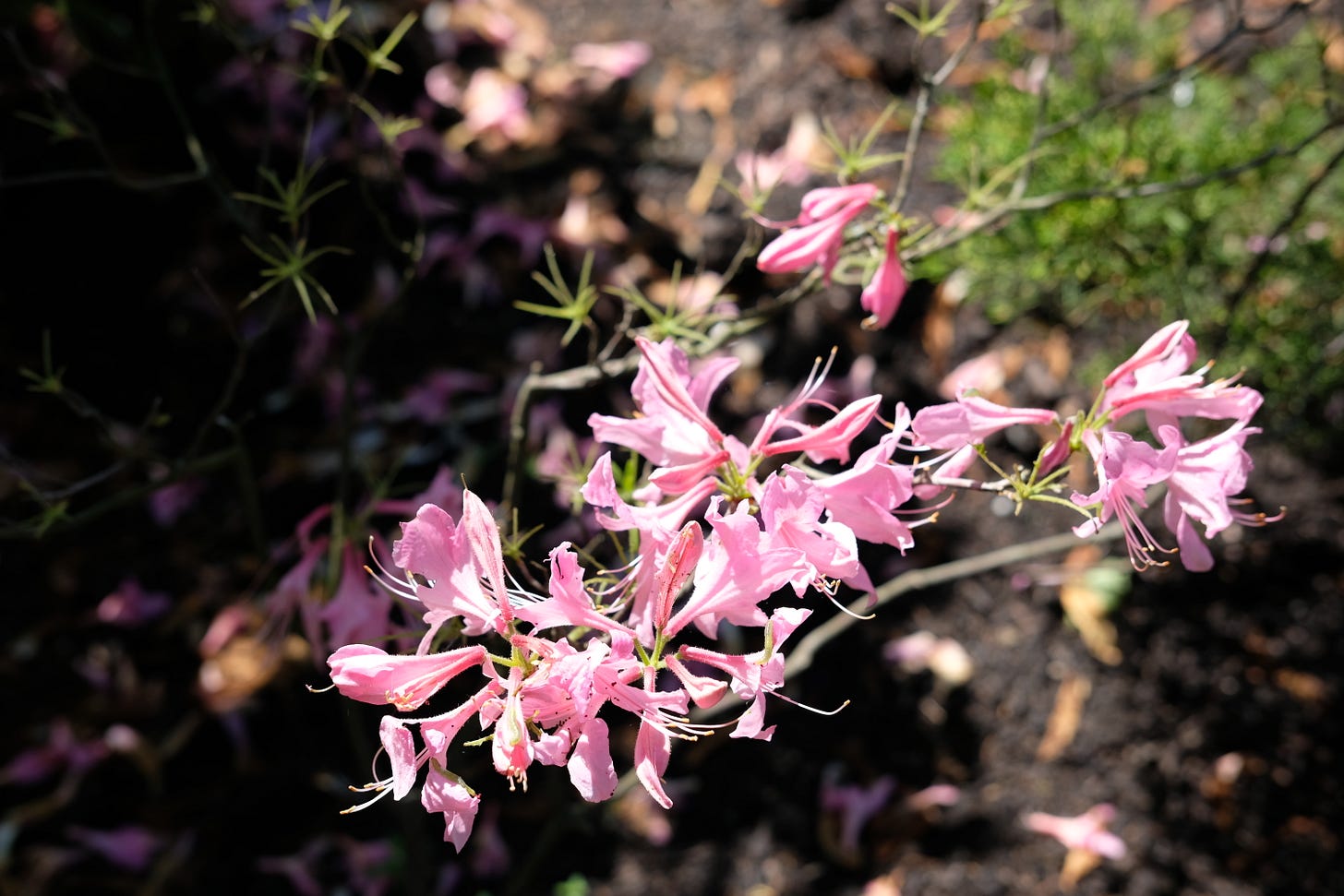 A few things I've been longing to do and likely won't for a while: sitting on a patio and sharing drinks and appetizers with old friends; standing close and craning to see above the head of the much taller man in front of me that apparently likes the same band I do; stepping onto a train and reclining into a berth to watch the world pass by until I emerge in a new city's embrace. I realize that the time apart and at home has been one of immense privilege for me. I didn't have to risk my life in order to earn a livelihood. I remain here, suspended above the world and its happenings until I'm finally called back. Different businesses and institutions are re-opening where I live, and I sense that there will be less restrictions in place as the summer months make the world come back to life. A Tranströmer poem says it best here:
Memories Watch Me

A June morning when it's too early
to wake but too late to fall back asleep.

I must go out into the greenness that's filled
with memories, and they follow me with their gaze.

They can't be seen, they blend completely in
with the background, perfect chameleons.

They're so near I can hear them breathing
even though the birdsong is deafening.
What happens next? Go out into the greenness and say what again? The stages for economic renewal label the current moment as 'recovery' but what illness have we recovered from again? Love feels banal in this moment. Love after love, feast again, yes, but what if even the repast doesn't suffice? Sit, stay. An afterimage I can't quite trust. Yet.
***
This is Episode 14 of "Love in the Time of Coronavirus," a semi-regular check-in with vignettes, questions, and other ephemera related to spaces and beauty-seeking during a global pandemic. There are quite a few links in this piece that I encourage you to click on, but if you don't want to have a trail of tracking codes activated each time you click, then here's the full list of links for you to cut and paste into your browser.
https://www.eventbrite.co.uk/e/loss-circles-civil-society-tickets-104246355656

https://medium.com/@cassierobinson

https://medium.com/thefarewellfund/how-do-we-help-things-to-die-29aef0c39e0a

https://www.vox.com/identities/2020/5/30/21275694/george-floyd-protests-minneapolis-atlanta-new-york-brooklyn-cnn

https://www.npr.org/2020/05/29/865261916/a-decade-of-watching-black-people-die

https://www.theguardian.com/artanddesign/gallery/2018/dec/08/the-photography-of-hannah-starkey-in-pictures

http://www.mapliterary.org/isobel-ohare-failure-a-love-letter.html

https://brooklynrail.org/2020/05/fiction/A-Protective-Archipelago-A-Covid-19-Correspondence

http://www.lifewithalacrity.com/2004/08/intimacy_gradie.html

https://slate.com/news-and-politics/2020/05/george-floyd-protests-minneapolis-police-fires.html

http://www.alephbookcompany.com/dystopiantales-breaking-news-and-broken-people-by-amitava-kumar/

https://www.insidehook.com/article/food-and-drink/upper-east-side-fern-singles-bar-history-1960s-tgi-fridays

https://www.theguardian.com/travel/2020/jan/12/trans-mongolian-railway-train-london-moscow-beijing-russia-china